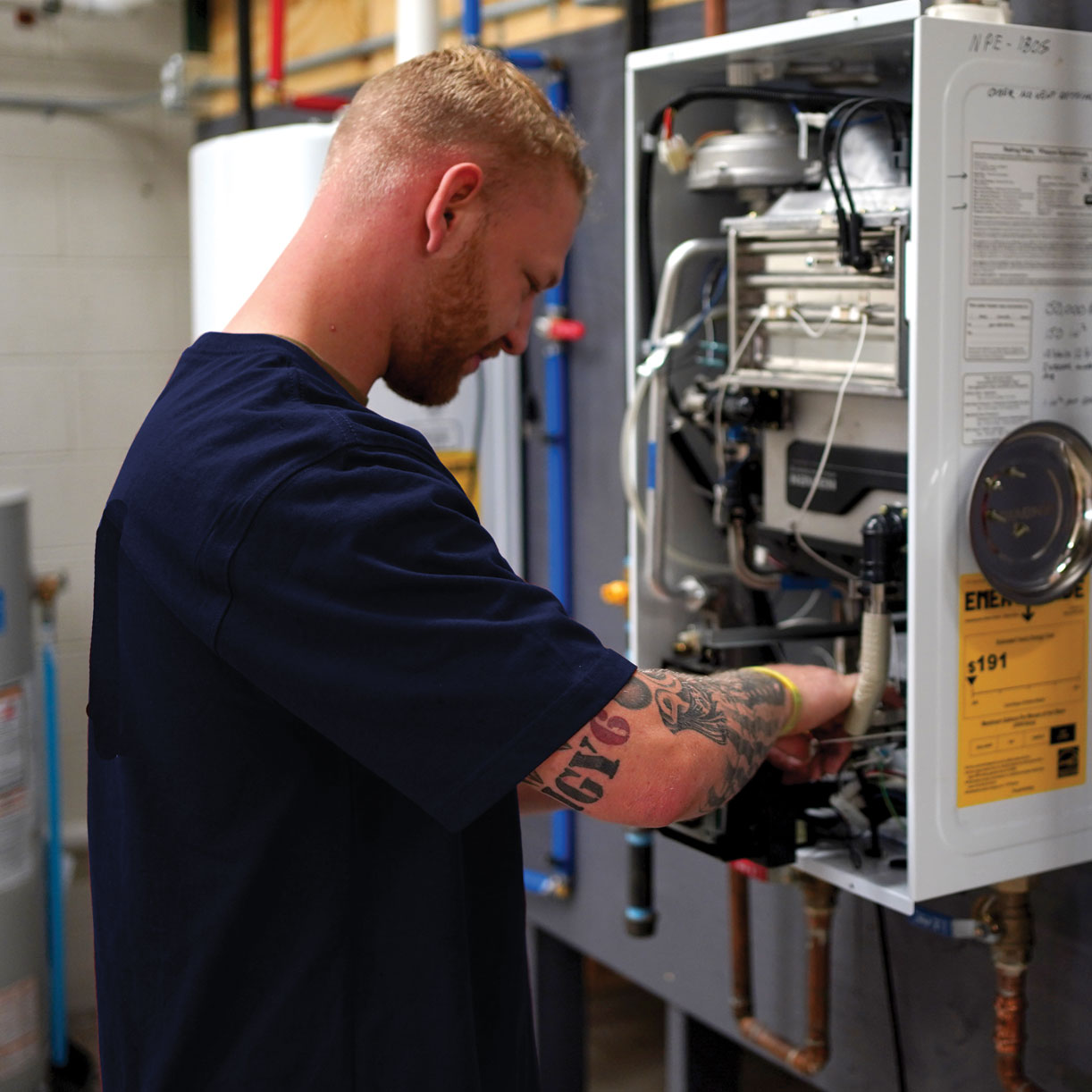 Water Heater & Softener Services in
Upper Arlington
, OH
Affordable water treatment solutions and water heating services throughout Central Ohio 
Having clean water for drinking, bathing and cleaning is such an essential part of owning a home a lot of us often take it for granted. We take having hot and clean water in our homes for granted until we lose it or learn our water quality is compromised. 
No one should ever have to go without good clean water or hot water. We at Upper Arlington Plumbing & Drain believe having clean water that's heated whenever it's needed is a basic necessity for modern life. Because of this, we install top-of-the-line water treatment systems, water softeners and water heaters at the most affordable prices. We offer in-house financing and payment plans as well.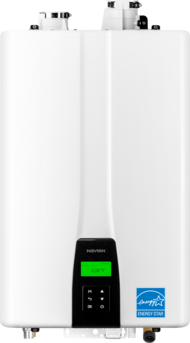 Tankless Water Heaters
It wasn't until around the 1990s that tankless water heaters began hitting the mainstream here in the U.S. Since that time, they have only increased in popularity. Tankless water heaters are also known as on-demand water heaters or on-demand hot water systems. Tankless water heaters, unlike their conventional predecessors, don't store any heated water.

Electric Water Heaters
Electric water heaters have a lot of different benefits. Some of their benefits include the fact they're much easier to install. They are easier to use, and better for the environment. Although they are less expensive to install, electric water heaters can end up costing more to operate. If you're comparing the efficiency of an electric water heater with the efficiency of a gas water heater, electric heaters are much more efficient.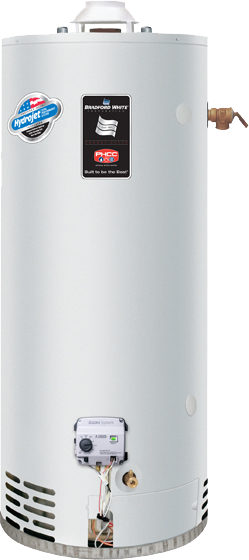 Gas Water Heaters
Because they're easy to install and cost about one-third the cost of an electric water heater, gas water heaters are popular options. A lot of residential and commercial water heating systems use gas (either natural gas or propane), and various appliances have been built to work with it so gas is the obvious choice. If your home or business has access to gas, installing a gas hot water heater might be the best option for you to help you save.
Water Heater Installation Services in

Upper Arlington

, OH Area
There are some people skilled and handy enough to install a water heater on their own. These individuals, however, are the rare exception to the usual rule of thumb. The usual rule of thumb is that a homeowners needs an expert plumber that is licensed and insured to install a new water heater. Water heaters are sophisticated plumbing appliances with electrical features. So many things could go wrong that could cost you a lot of money. Because all water heating systems are a little different, our experts at Upper Arlington Plumbing & Drain are trained to work on all types of water heaters.  
Otherwise, if your water heater gets installed by a handyman or friend of a friend who doesn't have a plumbing license and experience, it could lead to all sorts of problems that can be costly and time-consuming. If a water heater installation isn't installed professionally, the end result can lead to water leaks and flooding, which can cause damage to the equipment in addition to your flooring and the foundation of your home. 
Professional Water Softener Repair, Installation & Maintenance Services in

Upper Arlington

, Ohio

 
Water softeners us an ion-exchange process to remove unwanted minerals (like magnesium, iron and calcium) from your water supply. They prevent calcium accumulation, rust on surfaces, lime scale and other minerals that deposit on plumbing features, bathtubs, sinks and appliances. Water softeners also promote cleaning and makes cooking easier for you while improving the taste of the water. This higher quality of water prolongs the life of your plumbing equipment and other appliances. Keep in mind the type and brand of water softener you use can have an impact your water pressure. Smaller tanks, experts say, result in decreased water pressure.
Call Upper Arlington Plumbing & Drain right away for affordable water softener installation, water softener repair and water softener maintenance in the Greater Columbus and Upper Arlington areas. We offer all types of water treatment systems services and we sell and install all of the top brands of equipment, such as Sterling Water Treatment, A.O. Smith, Whirlpool, Amana, Rheem and more.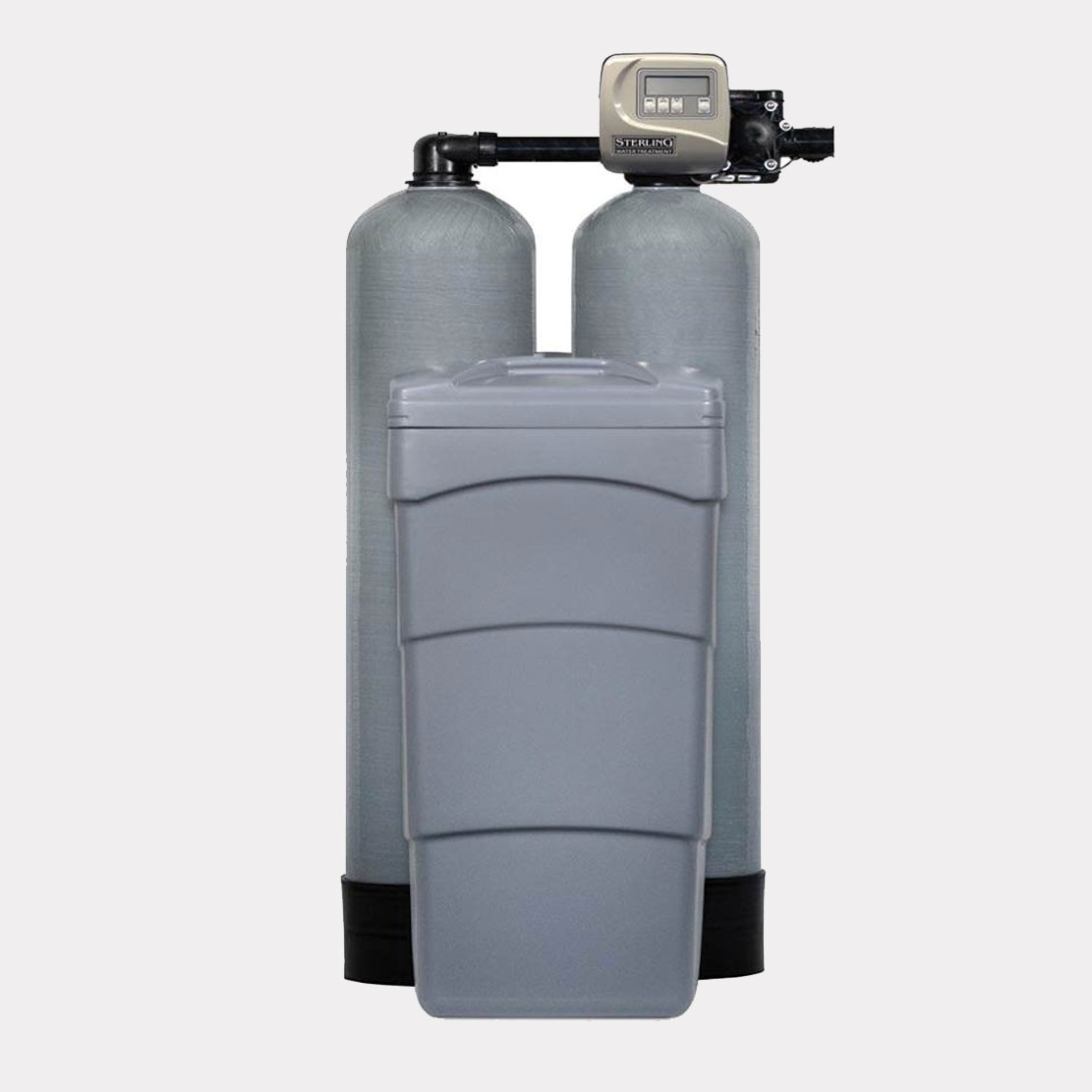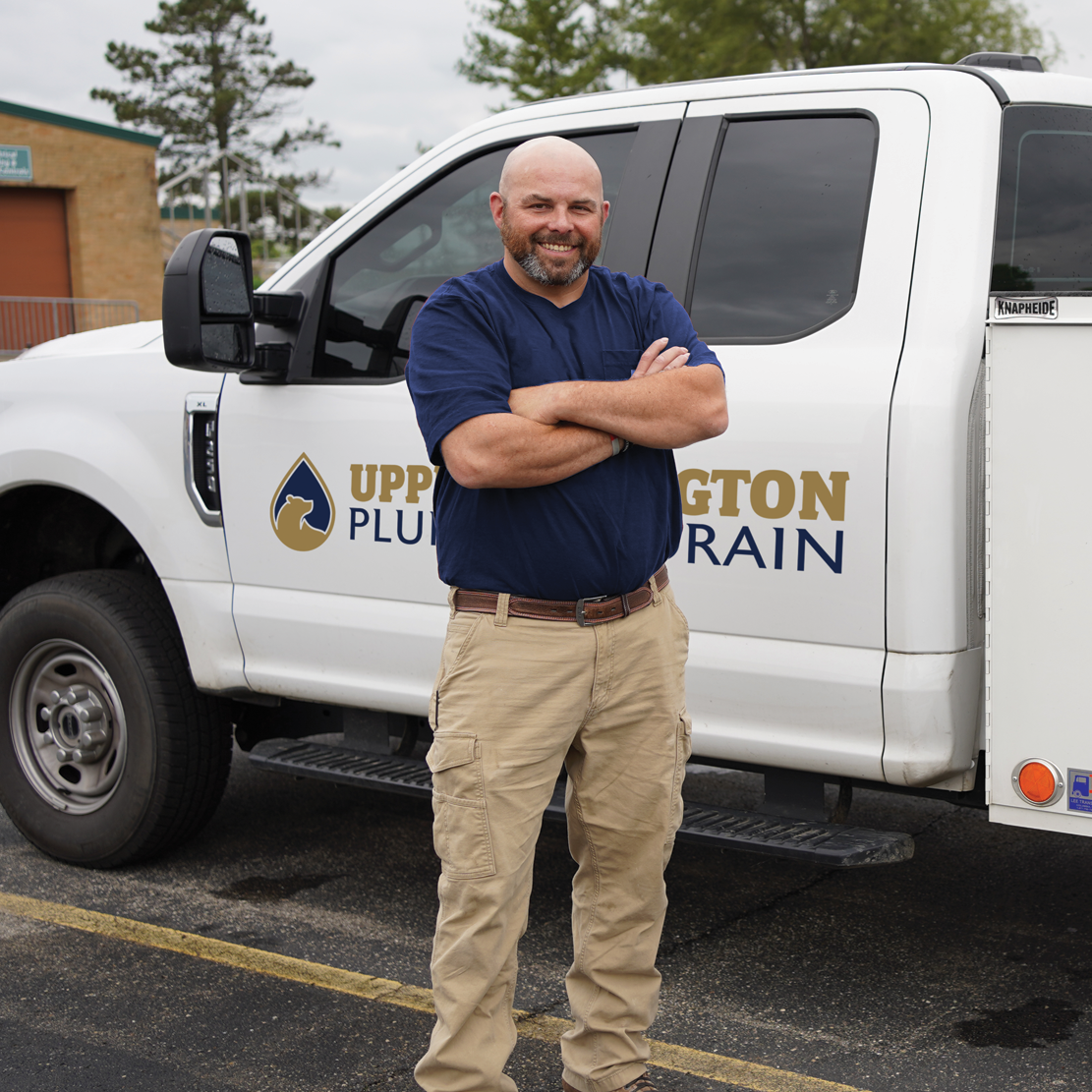 Choosing the Right Water Heater for Installation
Affordable plumbing solutions by a local licensed plumber
When choosing the best model and type of water heater for your home or business, you should consider the following factors: Fuel type, fuel availability, cost, and the size of space you have available. Energy efficiency and product longevity are additional considerations. Because choosing the best water heater can be a challenge, we at Upper Arlington Plumbing & Drain pull out all the stops for our customers to make the process painless and simple! 
If you're looking to get a new water heater installed, you should call Upper Arlington Plumbing & Drain right away for the best prices on the plumbing industry's best water heaters. As a leading plumber in Greater Columbus and Central Ohio, we can take you through the entire process of choosing the best water heater and answer any questions you might have. We sell and install all the well-known brands, including Navien, A.O. Smith, Kenmore, Whirlpool, Amana, Rheem, Bradford White and more.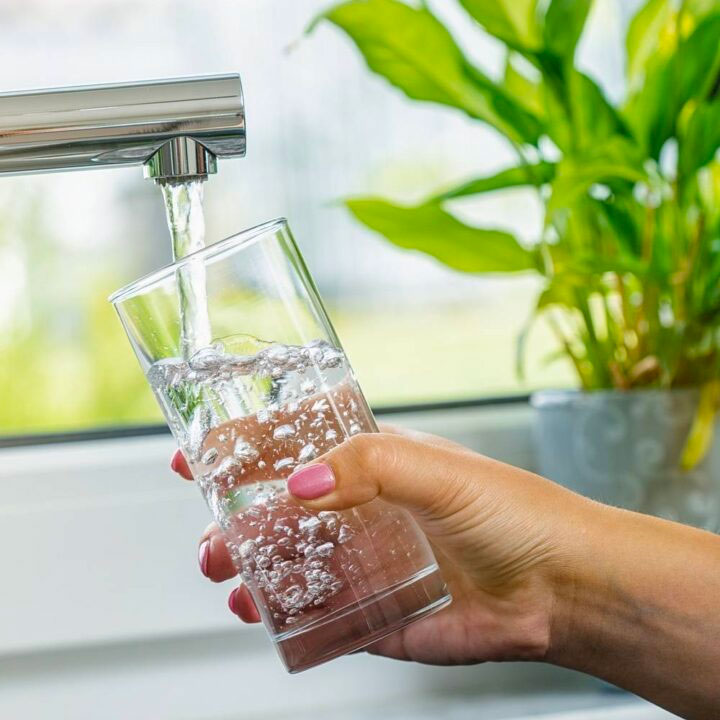 Frequently Asked Water Heater & Softener Questions
Do you need a "repair plumber near me," a "plumbing maintenance expert near me" or a "handyman plumber near me" in Upper Arlington, Greater Columbus, or surrounding areas? If so, you are definitely in the right place! We are Central Ohio's #1 plumber. 
If you have a residential or commercial plumbing related need or concern, don't delay in calling Upper Arlington Plumbing & Drain today! 
What is a water softener and what is its purpose?
Water softeners are plumbing products that remove minerals from water. These minerals include mostly calcium and magnesium. They are the cause of hard water. Unlike hard water, soft water doesn't form scale, rust or precipitates in pipes, fixtures, hot water tanks and bathtubs. Soft water tastes better, is better for your skin and it doesn't interfere with cleaners such as soap. 
How do water heaters last?
The average water heater is good for 6 to 13 years. This is for traditional water heaters. After 12 years of services, homeowners should consider their unit working on borrowed time and begin planning for replacement. The actual lifespan of your water heater depends how well it's cared for and how well it's maintained. Draining and flushing should be done regularly. Tankless water heaters last a lot longer. Some say a tankless water heater is good for 25 years or more.
How much is water heater installation?
Water heater installation costs vary from hundreds of dollars to up to thousands of dollars, depending on several variables. Those variables include things like the type of water heater, the structure of your home and your plumbing set up and who installs it. For the most accurate cost estimate on new water heater installation, we suggest giving us a call or filling out our online form. At Upper Arlington Plumbing & Drain, we believe in up-front prices and hassle-free service calls. We don't have any hidden fees. If you're looking for an estimate to install a new water heater, give us call right away. Our in-home consultations for water heater installation are free.
What is hard water?
Although some homeowners aren't familiar with the term, far too many are familiar with the effects of hard water. Hard water can be the reason hair is dry or skin is irritated. It can also cause stubborn spots on dishes even after it has gone through the dishwasher. Some homeowners have hard water and don't even know it. If you've ever spent time cleaning water stains from taps, surfaces, and shower walls, it's likely because of hard water. Hard water, according to the U.S. Geological Survey, refers to the amount of dissolved magnesium, calcium, and other minerals found in water. 
24/7 Emergency Plumbing Experts in Upper Arlington, Ohio
Are you trying to find an "emergency plumber near me?" or "emergency plumbing services near me" in Upper Arlington, Greater Columbus, or surrounding areas? If so, you are in the right place. You need to call the 24/7 emergency plumbers at Upper Arlington Plumbing & Drain! There is always a live plumbing expert answering our local phone lines here in Upper Arlington as we are open 365 days a year around the clock. 
No matter what sort of plumbing-related problems you're dealing with, our fast plumbers at Upper Arlington Plumbing & Drain are on call 24 hours a day. We offer emergency plumbing services for both residential customers and commercial customers. We offer the full spectrum of emergency plumbing services including toilet repair, gas leaks, flooding services, unclogging drains, leak repair, toilet clogging, water heater leaks, water damage clean-up, gas line repairs, water damage repairs, bathroom restorations, drywall repairs, emergency water heater repairs, & much more.   We also service all brands including, Bradford White, Sterling, Moen, Navien, BlissTubs, American Standard & more!