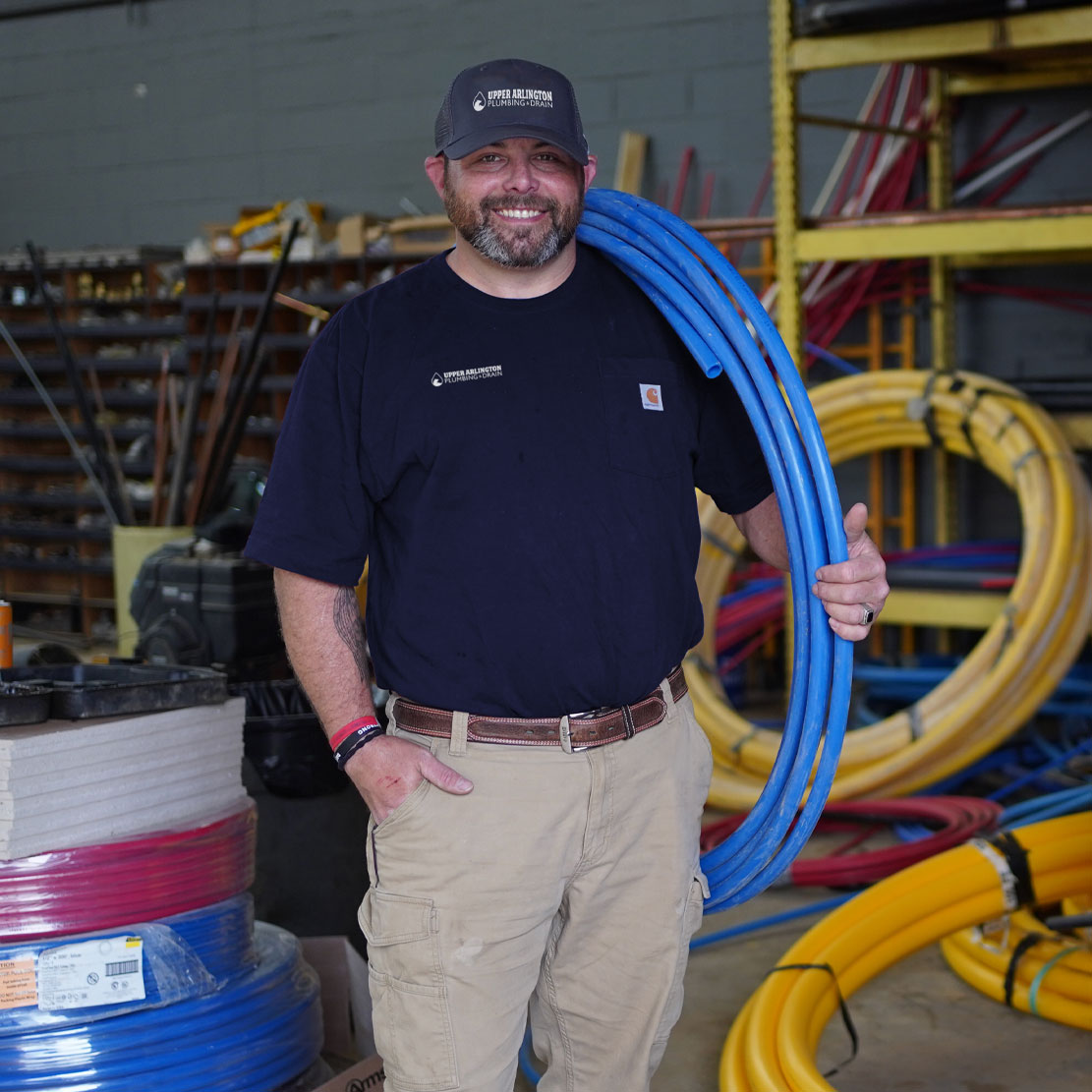 Plumbing Repairs, Installation & Maintenance in Upper Arlington
Because residential and commercial plumbing problems don't go away on their own and because they can pop up anytime without warning you need a plumbing company that doesn't merely work from 9 to 5. You need Upper Arlington Plumbing & Drain. Whether it be a clogged toilet, a water heater breakdown, a busted pipe, a leaky faucet, a clogged drain, a broken water softener, low water pressure, a running toilet, a sewer main back up, a garbage disposal malfunction, a washing machine breakdown or something else, we are always here to help! We offer all types of residential and commercial plumbing solutions with a smile! If you have any sort of plumbing problem that can't wait, you need to call Upper Arlington Plumbing & Drain right away. We offer fast and affordable plumbing repairs, plumbing installations and plumbing maintenance throughout Greater Columbus with a 100% customer satisfaction guaranteed!
Our emergency plumbing services are available 24 hours a day, 365 days a year and we don't stop there. When you call us with a general plumbing need, we can make an appointment that same day that accommodates your busy schedule and dispatch a local plumber to your home or property right away.

We're friendly and professional
We'll treat you with respect, and we'll always be on time.

We're knowledgeable and experienced
Our plumbers have years of experience in the plumbing industry, so they can tackle any issue that comes up!

We're honest and reliable
We make sure everything is completed properly before leaving your home or business premises at the end of each day (or night).
What's a Plumbing Emergency?
Plumbing emergencies can include gas leaks, damaged pipes, clogged drains, basement flooding, yard flooding, toilet clogging, water heater breakdowns and more. Major plumbing emergencies are usually safety hazards. This includes things like gas leaks. Minor plumbing emergencies, however, can involve risk of water damage or damage to plumbing. If you're experiencing a plumbing problem, we encourage you not to flush your hard-earned money down the drain by hiring a second-rate repair person or local handyman that isn't ready to provide top-notch professional plumbing services at prices that are affordable. Below our emergency plumbing experts list some of the more common types of problems: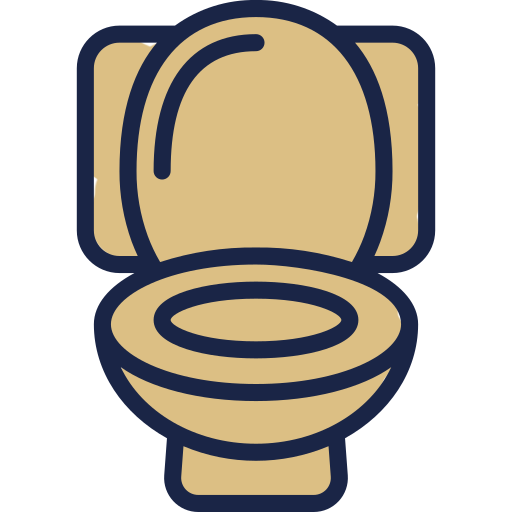 Clogged Drains or Toilets
Are you needing to use your plunger more? Are you having issues with a toilet flooding or your drains backing up more Is your shower's drain slow or kitchen sink's backed up? If you answer yes to any of these, you probably have a drain blockage or a clog in your drain line that you shouldn't try reaching on your own. Be careful trying to repair this problem on your own.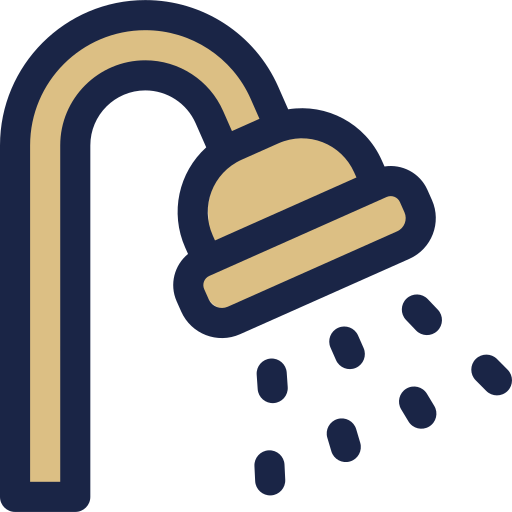 Loss of Hot Water
If you're running out of hot water and you have an electric water heater, you should check your circuit breaker box or fuse panel to make sure your power is on and nothing got tripped. If you have a gas water heater, make sure it's working properly and you have gas. If this doesn't work and you're having issues with your water heater that you can't handle, call Miamisburg Plumbing & Drain.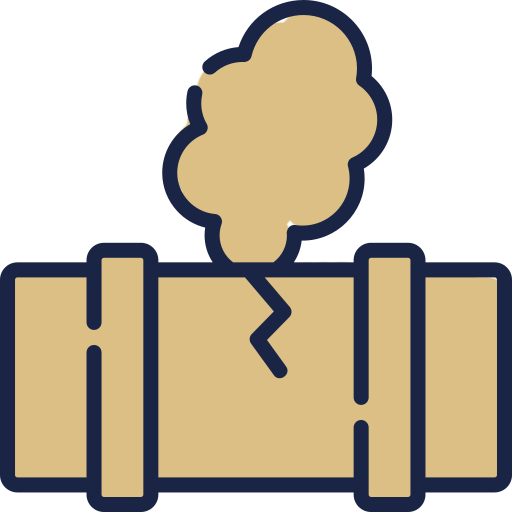 Gas leaks
This is a safety hazard you need to take seriously. Gas leaks are probably the most dangerous plumbing emergency you could develop. If you're dealing with a gas leak or you suspect you have one, evacuate the property immediately and call your gas provider for help. After you do this, call us right away and our gas line repair plumber can come over to repair the issue in a timely manner so you don't have to go without service.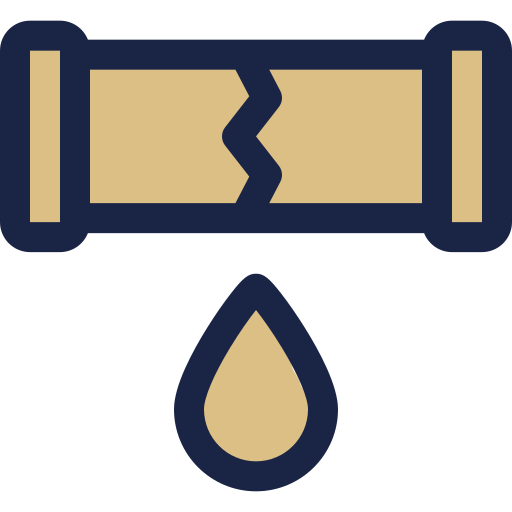 Water Leaks
Musty odors are often a sign there's water leaking somewhere in the home. There could be some type of leak in your water mains, in your water heater, your plumbing, or somewhere else in your drain that can go unnoticed. By the time you find out there's an issue, it has already caused serious damage. Although water leaks can be either invisible or visible, they can also indicate much bigger problems.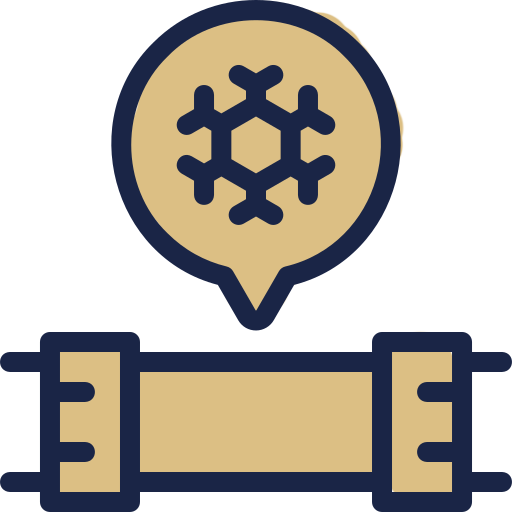 Frozen Pipes
Water pipes can freeze during the winter if not insulated properly or prepared for the cold. During the wintertime, when temperatures drop below zero for long periods of time and pipes are unprotected, they can cause damage. Water freezes and turns into ice, which expands and makes the pipe bulge and eventually break.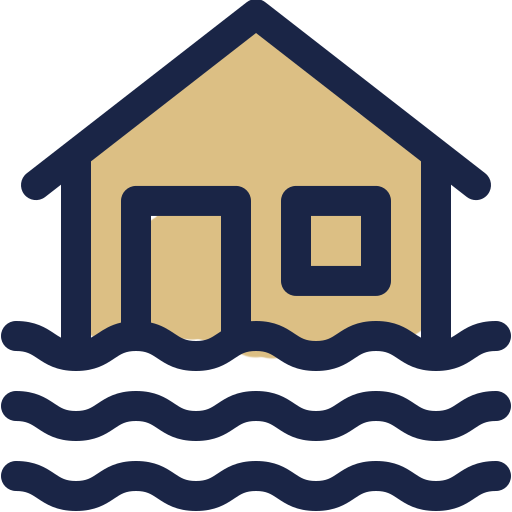 Flooding
Whether it's caused by a water heater leak, a sewer main problem or a clogged drain or broken pipe, flooding can damage your plumbing system, plumbing equipment and your property. If you have a flooding that needs an immediate response, you need to call Upper Arlington Plumbing & Drain today!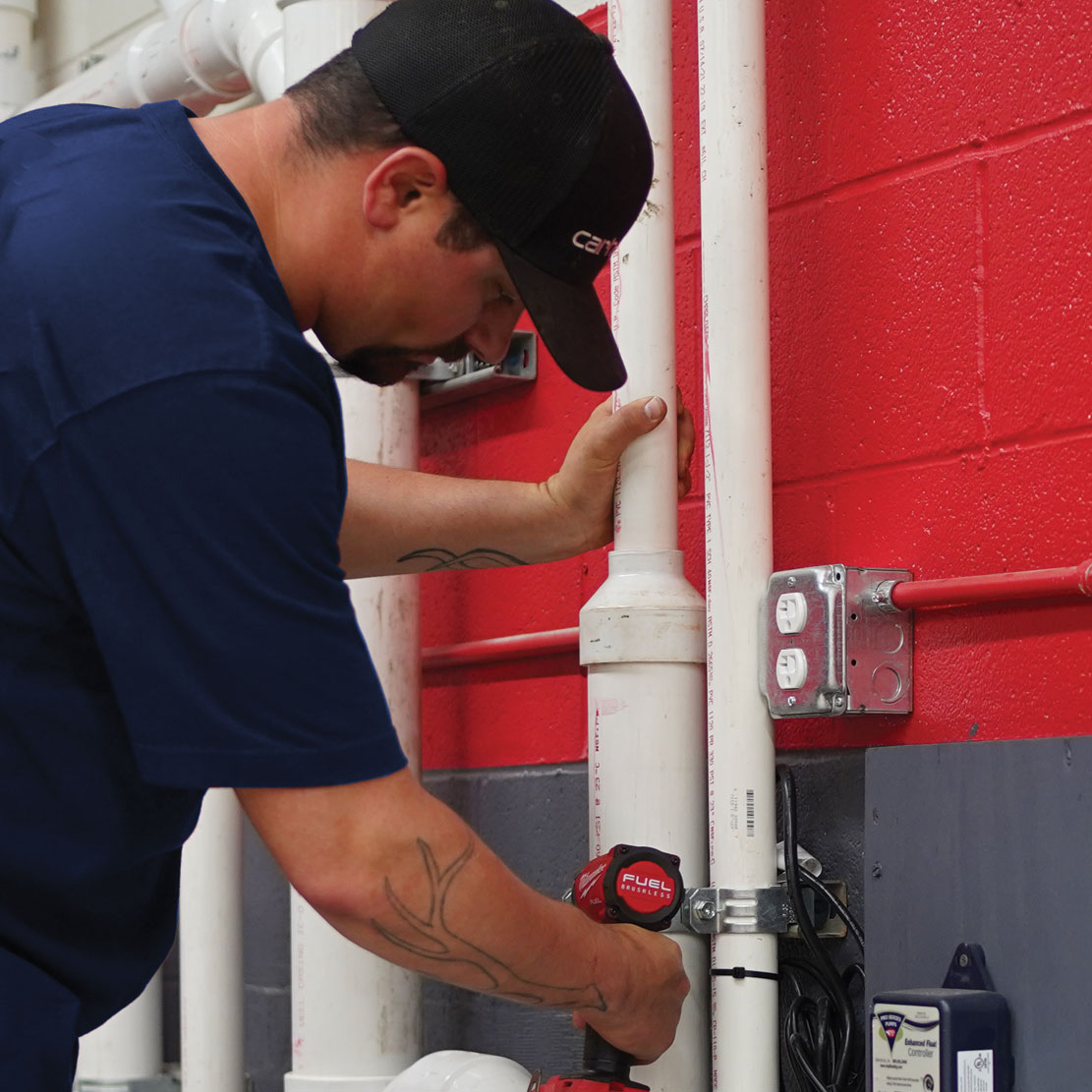 Pipe, Sewer Line & Drain Services in

Upper Arlington

, OH
Are you dealing with a serious plumbing issue that's causing sewage backup or water to come back up into your shower drain, sink drain or bathtub? If your drains are slow or clogged, you should call Upper Arlington Plumbing & Drain today. We offer fast and affordable plumbing solutions for pipes, sewer lines and drains. Our drain and sewer experts here in Central Ohio have more than a decade of experience in clearing, cleaning, repairing, and replacing water lines, drain lines, pipes and sewage lines. Using state-of-the-art drain technology, we can ensure that the work is performed in a timely manner and done right the first time. Most importantly, there's no job too big or too small for us. 
Regardless of what your drain problems might be, we are dedicated to providing you with courteous and professional services at competitive prices. We offer both residential and commercial services throughout Central Ohio. Our licensed plumbers and drain experts can answer all of your questions honestly during an in-home consultation. We can repair your plumbing problems to your satisfaction in a timely and affordable manner. For fast and affordable pipe, drain and sewer line services in your Central Ohio area home or business, contact Upper Arlington Plumbing & Drain right away!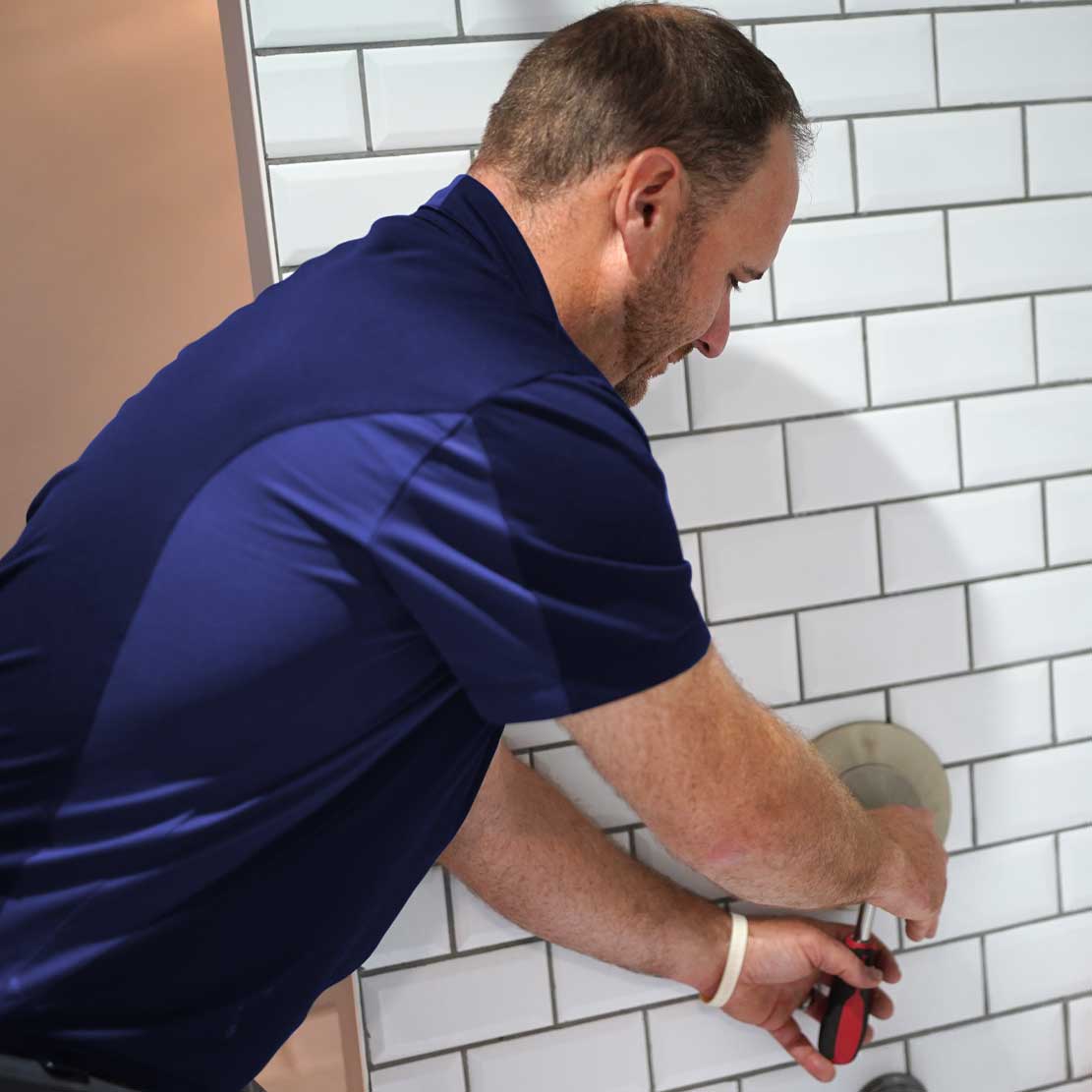 Why is Maintaining Pipes & Plumbing Important?
If you own a home, plumbing maintenance is something you want to take advantage of because it keeps pipes clean and prolongs the usage life of equipment and plumbing related appliances. Regular plumbing maintenance also improves the quality of your water. Because of this, professional maintenance from a licensed plumber is an essential part of being a responsible homeowner or business owner. Failing to have it performed can lead to problems that are much more expensive. Because a lot of our plumbing is hidden and can't be seen, we don't realize when there's damage. If it isn't discovered and addressed, leaks and pipe damage gets worse as time goes on and can cause more expensive problems down the road.  
Any sort of plumbing damage becomes more evasive and repairs become more expensive over time. When it comes to maintaining your plumbing system and appliances, it always pays off, in the long run, to be proactive rather than being reactive. It's no different than any other equipment or system you own. Taking care of it professionally makes it work better and makes it last much longer. 
Affordable Drain Cleaning, Drain Clearing, & Drain Installation Services in

Upper Arlington

, OH

 
Are you looking for a cheap plumber in your area to clear our your drains? Don't hire a plumbing handyman or use someone who isn't a licensed professional. Call the local plumbing professionals at Upper Arlington Plumbing & Drain for the sink, tub, and kitchen drain cleaning today! 
When it comes to the plumbing system in your home or business, your drainage system is a sort of backbone. Drains are what keep everything running and flowing. If one of the pipes in your plumbing system ends up getting clogged, it can cause all sorts of serious problems for the entire system. You'll know you need a plumber when your drains begin to back up. This is why it is essential to keep your drains clean and keep them clear of any debris. Fortunately, you don't have to go through the trouble of cleaning them yourself! With the help of our highly trained drain specialists here at Upper Arlington Plumbing & Drain, no clog is too tough to handle.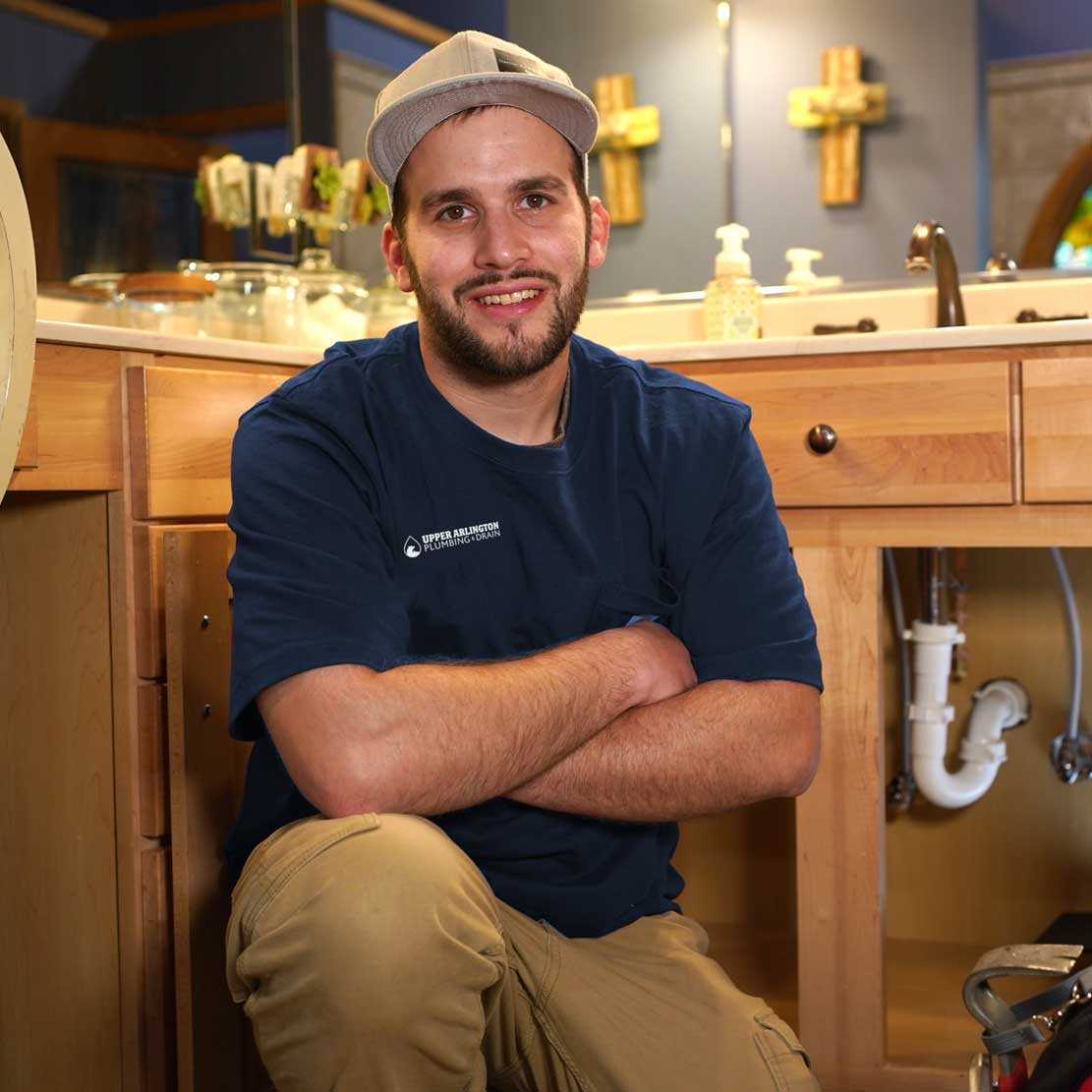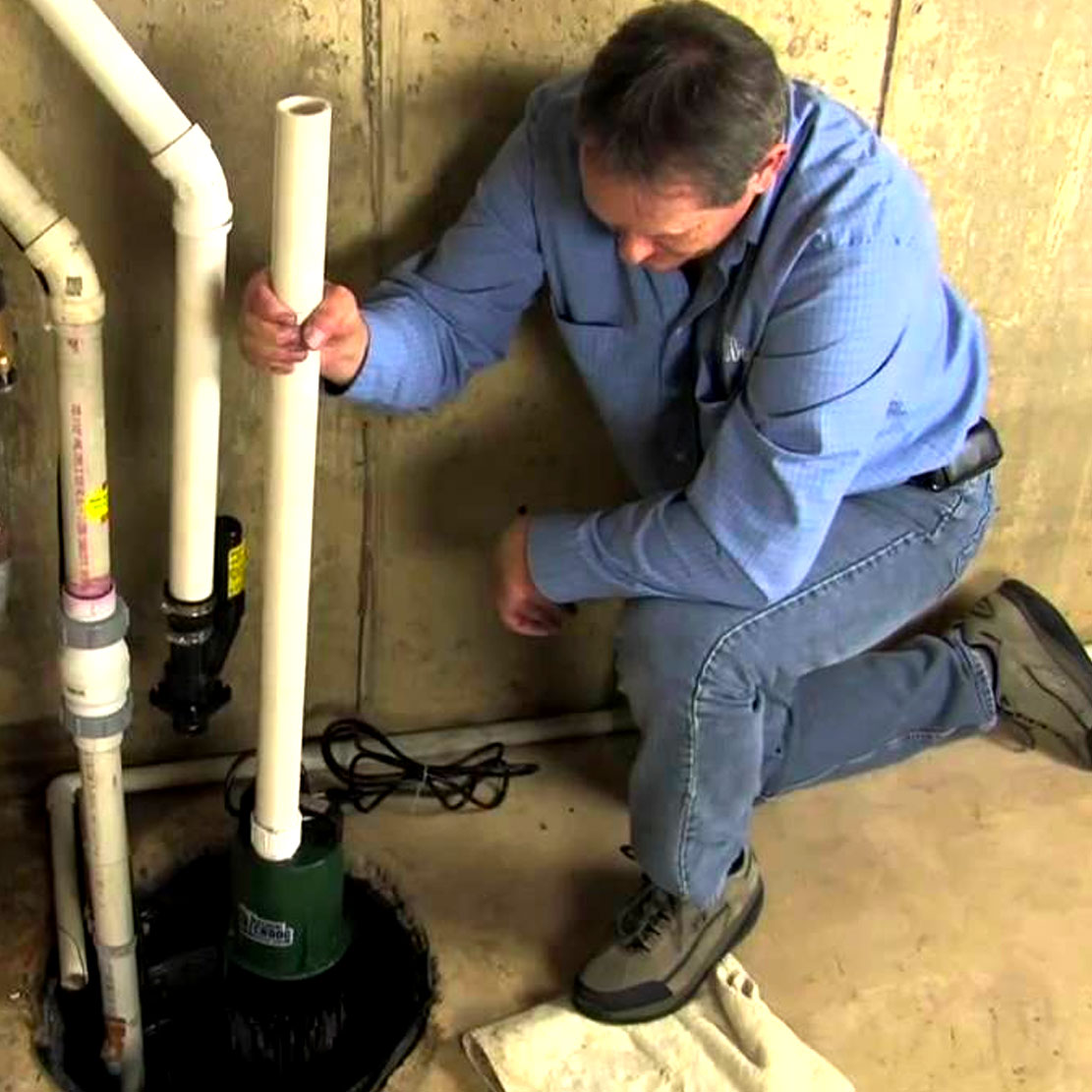 Plumbing Inspections in

Upper Arlington

, OH
Avoid major plumbing problems by having a plumbing inspection performed in your Central Ohio home 
Professional plumbing inspections are systematic assessments that check several essential areas of plumbing systems for the customer's protection. At Upper Arlington Plumbing & Drain, our plumbing inspections are performed by licensed plumbers who help you avoid further pipe corrosion, pipe leaks, drain clogs, and burst tubes that can cause flooding and other types of property damage. 
A thorough plumbing inspection alerts customers to early warning signs of impending problems and failures. Every exposed water line and plumbing connection is inspected for leaks and signs of wear and tear and corrosion. 
Affordable Plumbing Maintenance Experts For Plumbing Fixtures In

Upper Arlington

, OH
One of the more sought-after plumbing maintenance services we at Upper Arlington Plumbing & Drain offer is our sewer inspection services. However, we offer affordable plumbing maintenance of all types in Upper Arlington, Greater Columbus, and surrounding areas. Using the latest high-tech fiber optics cables and water-resistant plumbing camera equipment, we get real-time footage of your sewer pipe to take care of any potential problems in a timely and affordable manner. 
With the use of this effective and convenient plumbing technology, our plumbing maintenance specialists can check your pipes and examine the problem areas, including any tiny cracks or areas where pipes are weak. We can also find underground root penetration into pipes or tree root intrusions before they continue growing into pipes and cause a much more serious problem. We are experts for finding minor problems and preventing them from escalating into major plumbing headaches because of the information we gather from our plumbing imaging technology. All of this is a part of our sewer inspection services.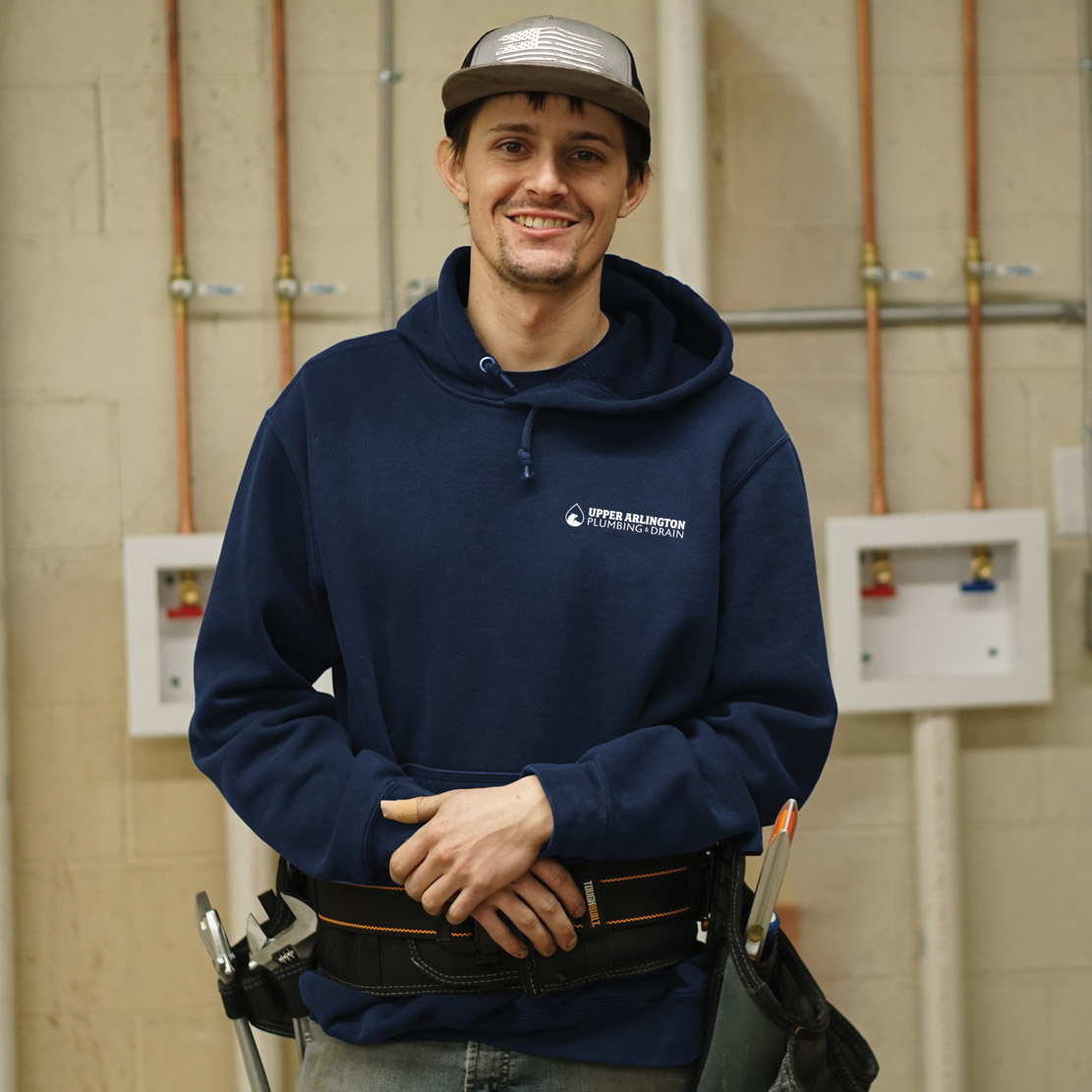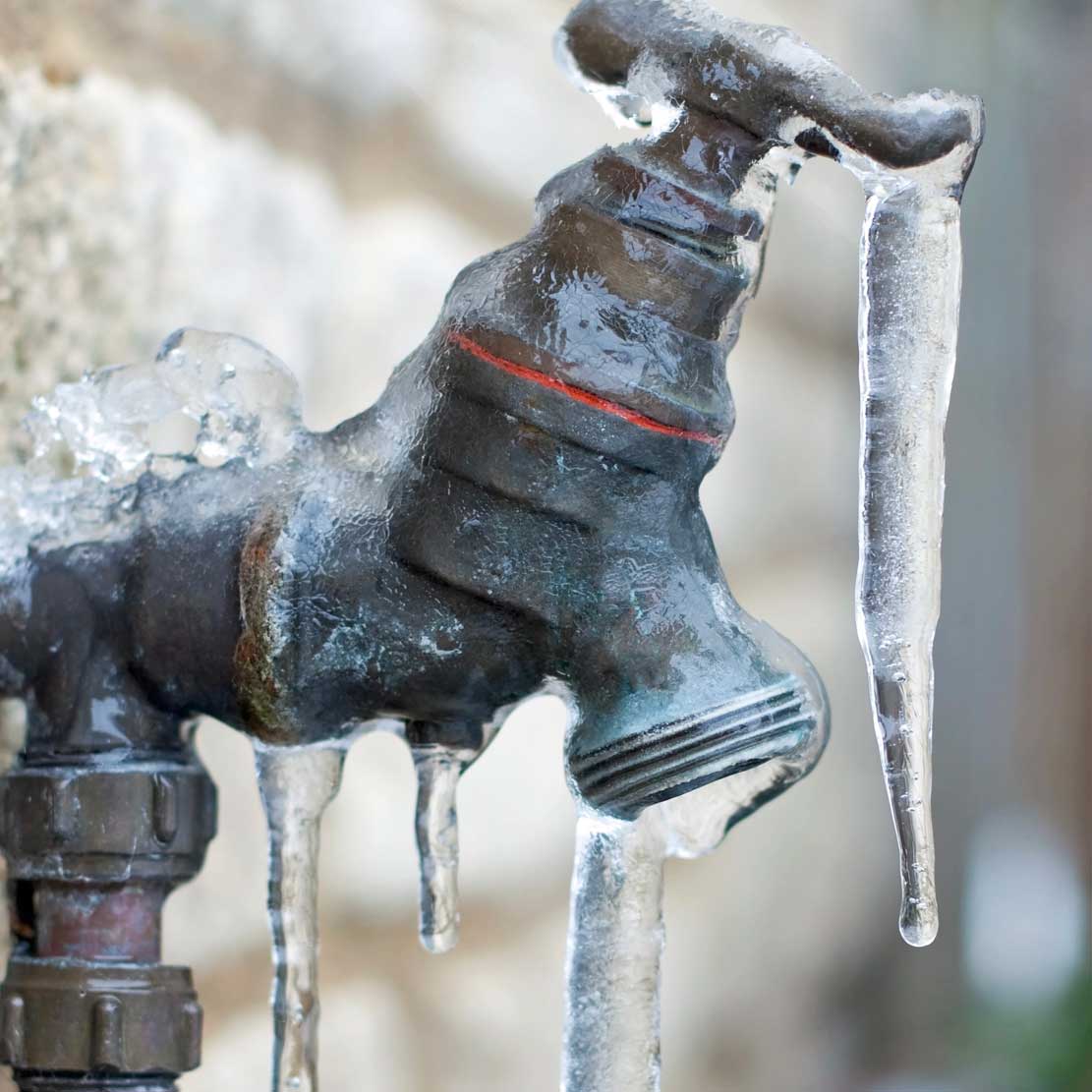 Plumbing

Winter

ization Services in

Upper Arlington
Prepare your plumbing and home for winter to avoid costly problems 
Ohio's freezing winter weather can wreak havoc on plumbing systems, water-related appliances and unprotected pipes. Plumbing winterization is a process that prepares residential or commercial buildings for Ohio's winter temperatures. Whenever the water inside our plumbing system freezes, that water expands as it turns into ice. This expansion creates pressure inside of pipes, which can cost a small fortune in plumbing and pipe damage. Because we have been inundated with calls during the winter from customers who've had this happen, we strongly recommend Central Ohio homeowners and property managers give us a call to make sure their plumbing is prepared for Ohio's freezing weather.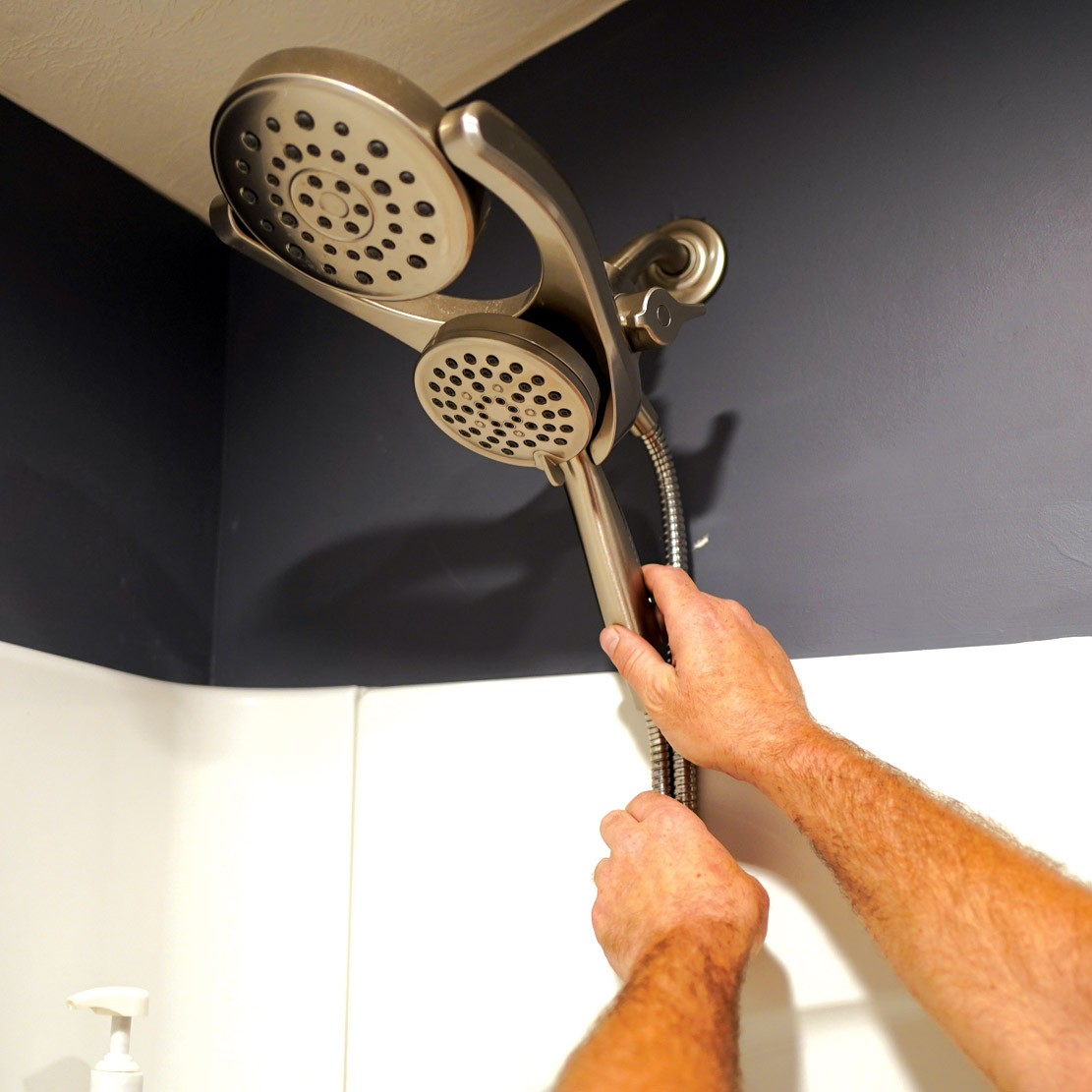 Frequently Asked
Plumbing Repair

& Maintenance

 Questions

Do you need a "repair plumber near me," a "plumbing maintenance expert near me" or a "handyman plumber near me" in Upper Arlington, Greater Columbus, or surrounding areas? If so, you are definitely in the right place! We are Central Ohio's #1 plumber. 

If you have a residential or commercial plumbing related need or concern, don't delay in calling Upper Arlington Plumbing & Drain today! 
What's the difference between drain cleaning and drain clearing?
Although these two terms are often used synonymously, they aren't the same. Drain clearing involves the removal of specific clogs to restore water flow. Drain cleaning is more comprehensive; it involves the removal of all the dirt, grease, clogs, and debris from the insides of pipes. Drain cleaning makes pipes and drains as clean as new. 
If you're merely looking for cheap drain clearing services to remove a specific drain at the lowest possible cost, you would probably opt for drain clearing services. Nevertheless, this service is usually a short-term solution. The drawback with drain clearing is that there will probably be remnants of the clog particles that could clog the pipe in the future. If that happens, you'll need to clear the pipe again with a clog cleaner. For drain clearing, most plumbers use a drain tool called a drain snake. 
Drain snakes have tiny metal blades and are either powered by hand or by a motor. The drain snake's blades cut through the clog and gets it out with a cable. Using the drain snake, plumbers lower the blades with the cable and cut through the clog. Compared to drain clearing, are drain cleaning services are a much more permanent solution. Drain cleaning is ideal for older drains and pipes that are jammed with multiple clogs or clogs that keep coming back. 
Drain cleaning cleans out all the grease, clogs, and anything else that might be restricting water flow going down drains. The only reason a lot of homeowners don't call for a drain cleaner in the first place is because of the cost of the service. Drain cleaning costs more than drain clearing. However, most people use it instead of using drain clearing. In the long run, however, drain cleaning is the most affordable solution because it is long-term and more effective. 
Why's my water bill going up?
Although you might have budgeted well this month with your utility bills, your water bill says otherwise. If your water bill is going up, you might wonder: Why is my water bill getting so high? If you have a sudden spike in your water bill or even if you always have higher water bills than your neighbors, it might be the result of several factors. Some of these factors include very serious plumbing problems. Other factors may only be minor problems that can be repaired with relative ease. Whether you're dealing with a leaky toilet, a leak in a water line, a water heater problem or changes in your daily routine, our experts at Upper Arlington Plumbing & Drain can help. We can help you figure out why your water bill is increasing. Give us a call today at (614) 363-1924. 
What is considered a plumbing emergency?
Residential and commercial plumbing emergencies can include all sorts of things. Common examples include gas leaks, damaged pipes, clogged drains, basement flooding, yard flooding, toilet overflowing, water heater breakdowns and more. Serious plumbing emergencies involve safety hazards, like gas leaks. Minor plumbing emergencies include the risk of water damage or damage to the plumbing. If you're dealing with a plumbing problem, we encourage you not to flush your hard-earned money down the drain by calling any old plumbing repair person or plumbing handyman. You want someone who provides top-notch plumbing services at prices that are fair and affordable. 
Why won't my toilet stop running?
If your toilet is running and won't stop, you can check to see if you have excess of water in the tank. You can also check the flapper to see if it's leaking or if it needs to be changed. Other areas that cause running toilets include float valves and the rubber seals in the tank, both of which regulate the water levels. That rubber seal at the bottom of the tank should only release water when the toilet handle is engaged for flushing. If water is leaking or it seems like something is causing the problem, call our experts at Upper Arlington Plumbing & Drain today! We can help you with all types of emergency plumbing issues. 
24/7 Emergency Plumbing Experts in Upper Arlington, Ohio
Are you trying to find an "emergency plumber near me?" or "emergency plumbing services near me" in Upper Arlington, Greater Columbus, or surrounding areas? If so, you are in the right place. You need to call the 24/7 emergency plumbers at Upper Arlington Plumbing & Drain! There is always a live plumbing expert answering our local phone lines here in Upper Arlington as we are open 365 days a year around the clock. 
No matter what sort of plumbing-related problems you're dealing with, our fast plumbers at Upper Arlington Plumbing & Drain are on call 24 hours a day. We offer emergency plumbing services for both residential customers and commercial customers. We offer the full spectrum of emergency plumbing services including toilet repair, gas leaks, flooding services, unclogging drains, leak repair, toilet clogging, water heater leaks, water damage clean-up, gas line repairs, water damage repairs, bathroom restorations, drywall repairs, emergency water heater repairs, & much more.   We also service all brands including, Bradford White, Sterling, Moen, Navien, BlissTubs, American Standard & more!