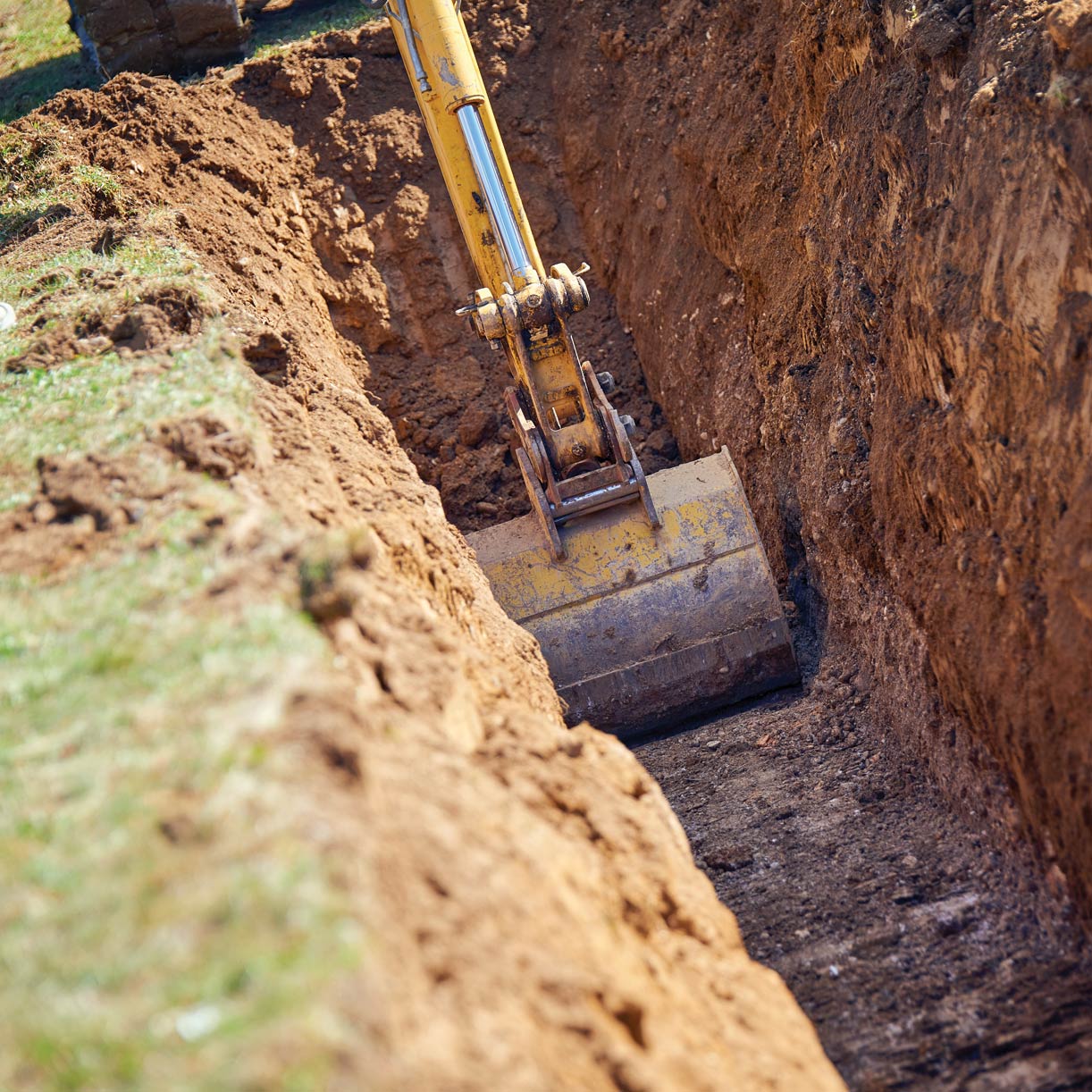 Drain & Sewer Line Excavation Experts in

Upper Arlington

, OH
Upper Arlington Plumbing & Drain is state licensed and equipped to handle all types of residential and commercial excavation projects, including drain line excavation and sewer line excavation, demolitions, new foundations, new construction and more. Most importantly, you won't be forced to dig deep into your wallet and pay sky-high price rates when you choose Upper Arlington Plumbing & Drain for all your excavation needs. We offer competitive pricing without any hidden fees. Call Upper Arlington Plumbing & Drain today if you need residential or commercial drain, sewer line and/or excavation services in Upper Arlington, Greater Columbus or anywhere else in and around Central Ohio and Greater Franklin County!  
We are your top-rated excavation experts for all types of digging projects, including plumbing, new construction, foundations and other types of excavation work. Our excavators are specialists who can perform sewage line repairs, pipework, tap repairs, well conversions, foundation digs, new construction projects, demolitions and more. 

We're friendly and professional
We'll treat you with respect, and we'll always be on time.

We're knowledgeable and experienced
Our plumbers have years of experience in the plumbing industry, so they can tackle any issue that comes up!

We're honest and reliable
We make sure everything is completed properly before leaving your home or business premises at the end of each day (or night).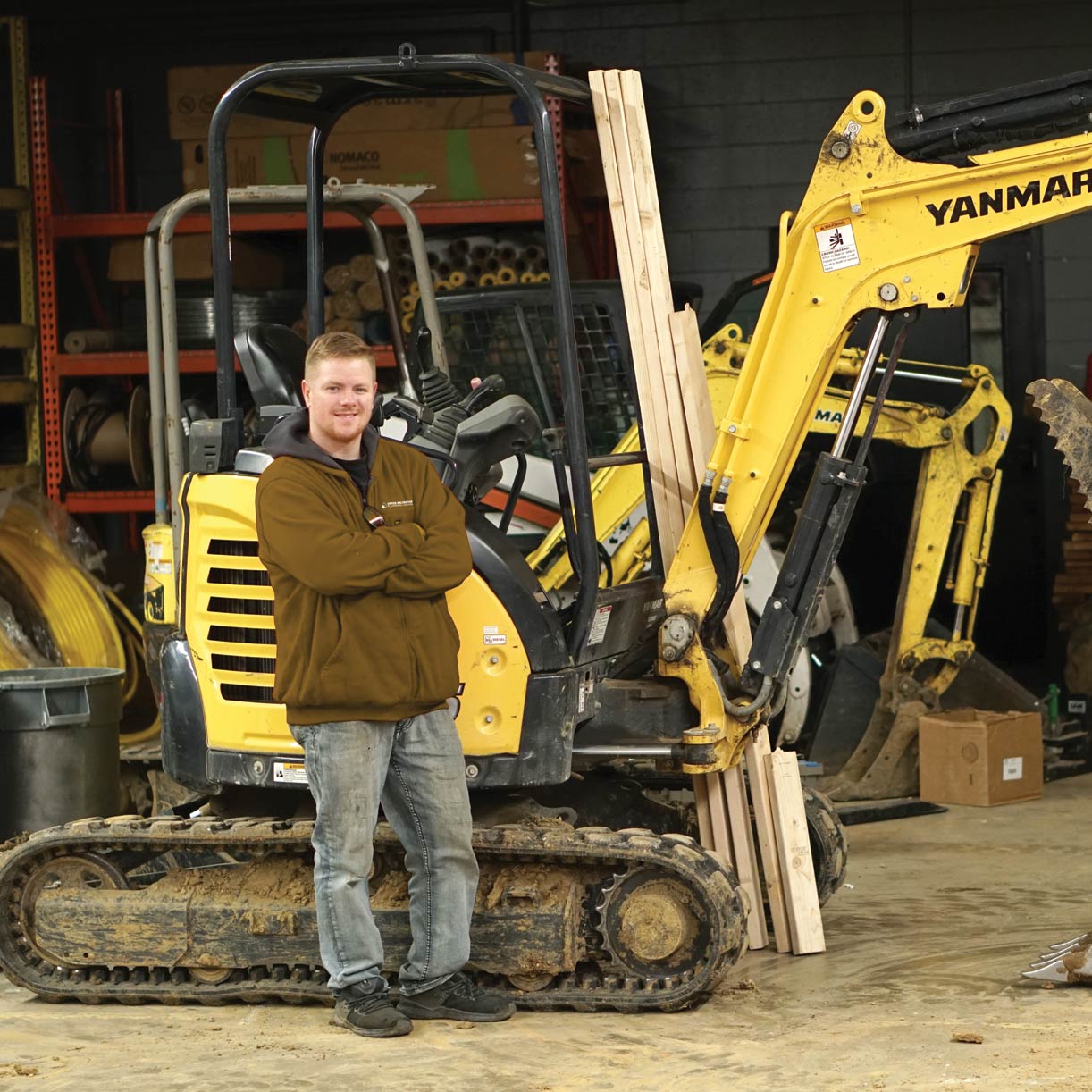 Pipe, Sewer Line & Drain Services in

Upper Arlington

, OH
Are you dealing with a serious plumbing issue that's causing sewage backup or water to come back up into your shower drain, sink drain or bathtub? If your drains are slow or clogged, you should call Upper Arlington Plumbing & Drain today. We offer fast and affordable plumbing solutions for pipes, sewer lines and drains. Our drain and sewer experts here in Central Ohio have more than a decade of experience in clearing, cleaning, repairing, and replacing water lines, drain lines, pipes and sewage lines. Using state-of-the-art drain technology, we can ensure that the work is performed in a timely manner and done right the first time. Most importantly, there's no job too big or too small for us. 
Regardless of what your drain problems might be, we are dedicated to providing you with courteous and professional services at competitive prices. We offer both residential and commercial services throughout Central Ohio. Our licensed plumbers and drain experts can answer all of your questions honestly during an in-home consultation. We can repair your plumbing problems to your satisfaction in a timely and affordable manner. 
What does an excavation expert do?
Excavation contractors dig, move soil and grade the earth with the use of heavy equipment and machinery for all types of construction projects and underground pipework. The most common types of excavation jobs include grading, sewer trenching, landscaping and demolition. Trenching services include installing sewers, wells, utilities, foundational supports and underground pipe services. 
Because of our 100% customer satisfaction guarantee, we stop at nothing to make sure our customers are happy. And, as with any other type of work we do, we always clean up behind ourselves and leave your home in better condition than it was when we got there. If you need expert drain services, excavation services, sewer services or professional digging for new construction or demolition, call the expert excavation team at Miamisburg Plumbing & Drain. Using the industry's best excavation equipment, our experts are licensed, certified and fully insured. We are trained to repair, replace, install, maintain and service all types of residential and commercial plumbing equipment, including water lines, pipes, downspout drains, sewer lines, septic systems, sump pumps, drain lines and more.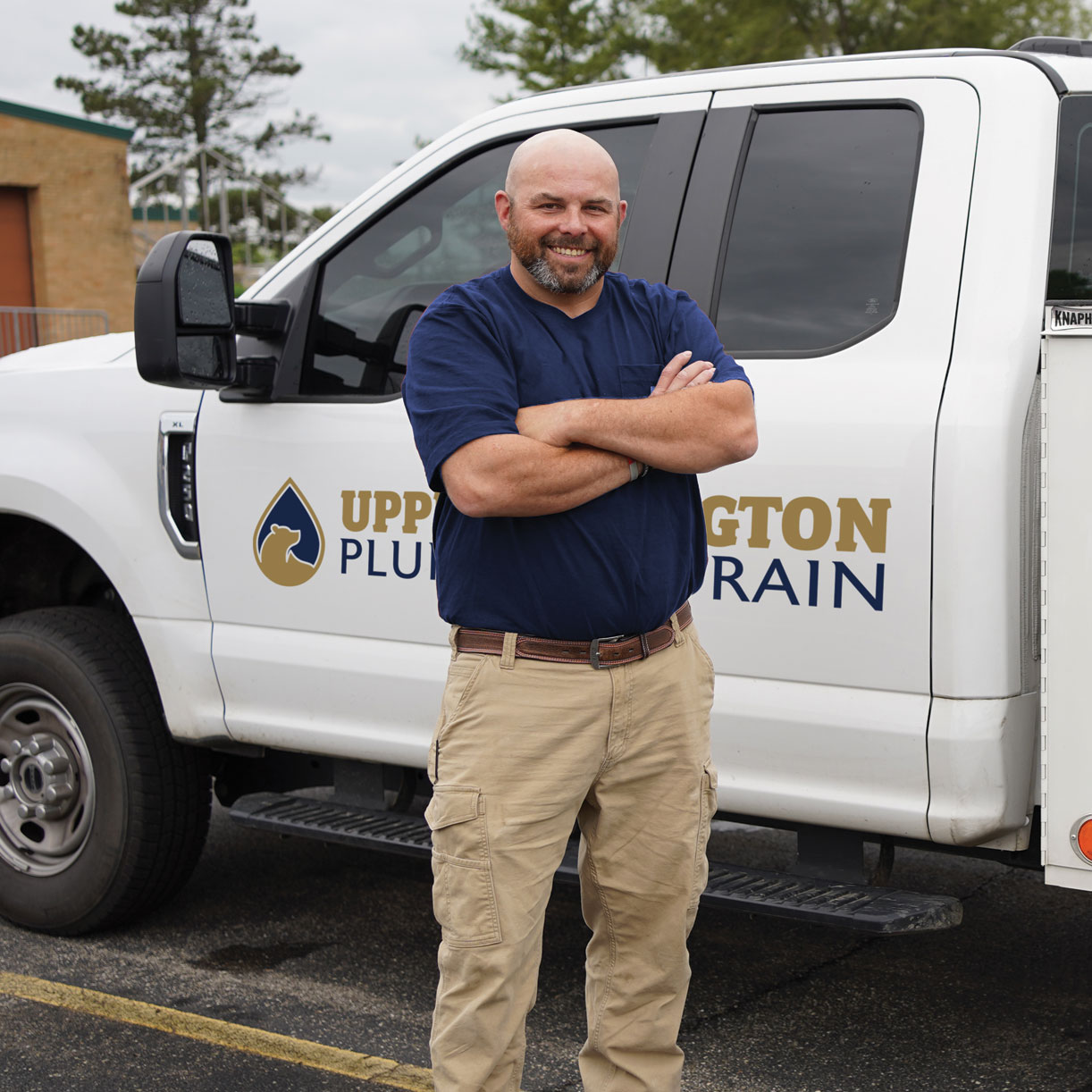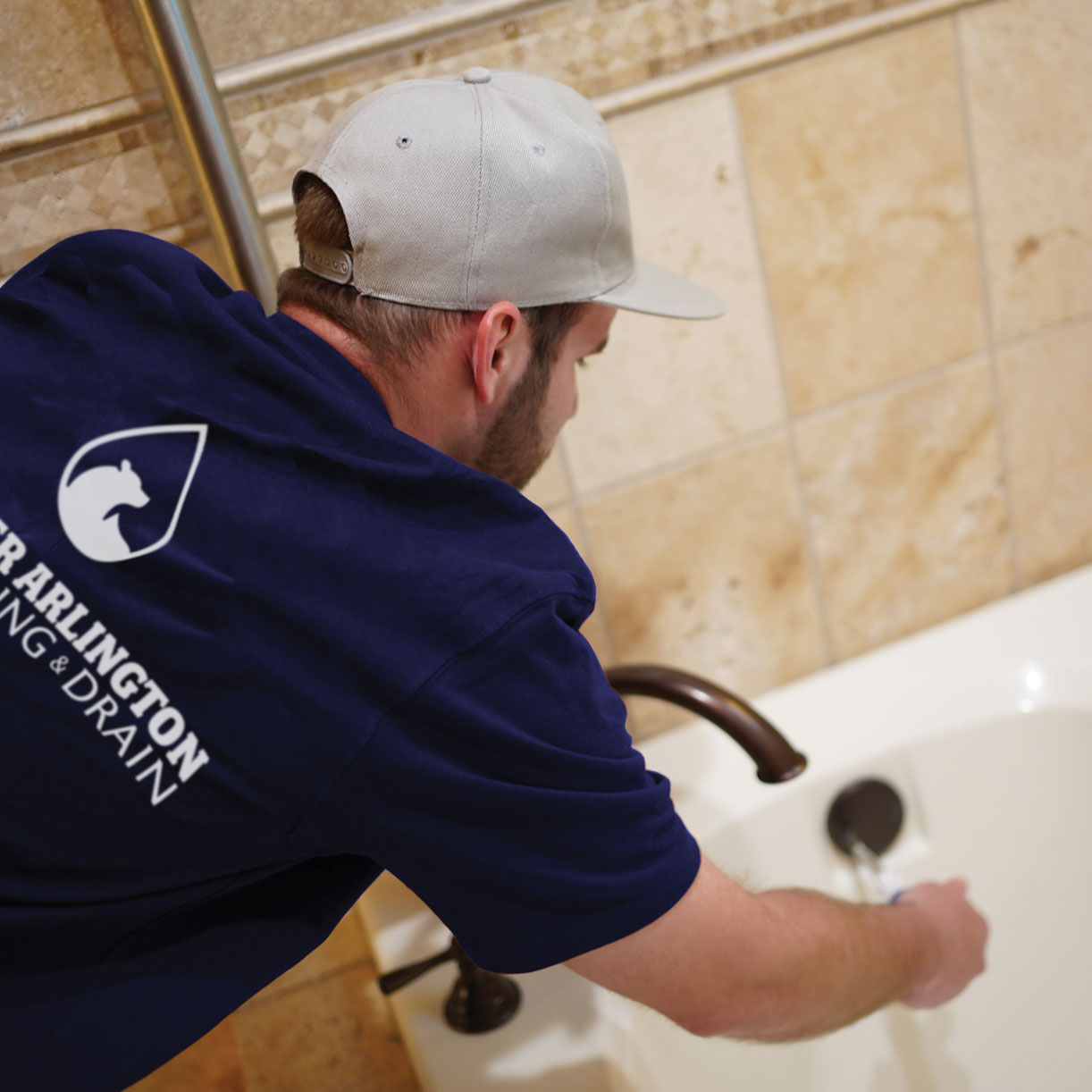 Signs of a Main Sewer Line Clog
Because of how much we use our sinks, showers, bathtubs, toilets, garbage disposals, laundry machines, dishwashers and other appliances, we all need our drains to function properly. Because of this, it's not uncommon for drains to clog up over a long enough period of time. Among the most common things that clog household drains and wreak havoc on plumbing systems are hair, food, grease, oil, coffee grounds, toys and other foreign objects, dirt, utensils, minerals, hygiene products, diapers, wet wipes, paper towels, and more. 
Signs of a Clog:
Dark water

 

Foul odors

 

Flooding in the yard

 

Slow drains

 

Clogged drains

 

Gurgling sounds in drains

 

Water rising up from drains after toilets are flushed

 
24/7 Emergency Plumbing Experts in Upper Arlington, Ohio
Are you trying to find an "emergency plumber near me?" or "emergency plumbing services near me" in Upper Arlington, Greater Columbus, or surrounding areas? If so, you are in the right place. You need to call the 24/7 emergency plumbers at Upper Arlington Plumbing & Drain! There is always a live plumbing expert answering our local phone lines here in Upper Arlington as we are open 365 days a year around the clock. 
No matter what sort of plumbing-related problems you're dealing with, our fast plumbers at Upper Arlington Plumbing & Drain are on call 24 hours a day. We offer emergency plumbing services for both residential customers and commercial customers. We offer the full spectrum of emergency plumbing services including toilet repair, gas leaks, flooding services, unclogging drains, leak repair, toilet clogging, water heater leaks, water damage clean-up, gas line repairs, water damage repairs, bathroom restorations, drywall repairs, emergency water heater repairs, & much more.   We also service all brands including, Bradford White, Sterling, Moen, Navien, BlissTubs, American Standard & more!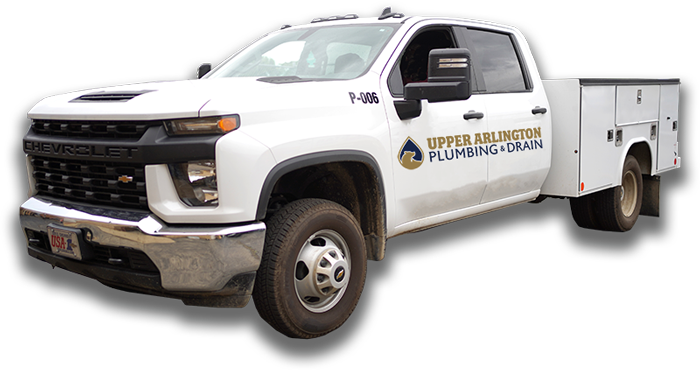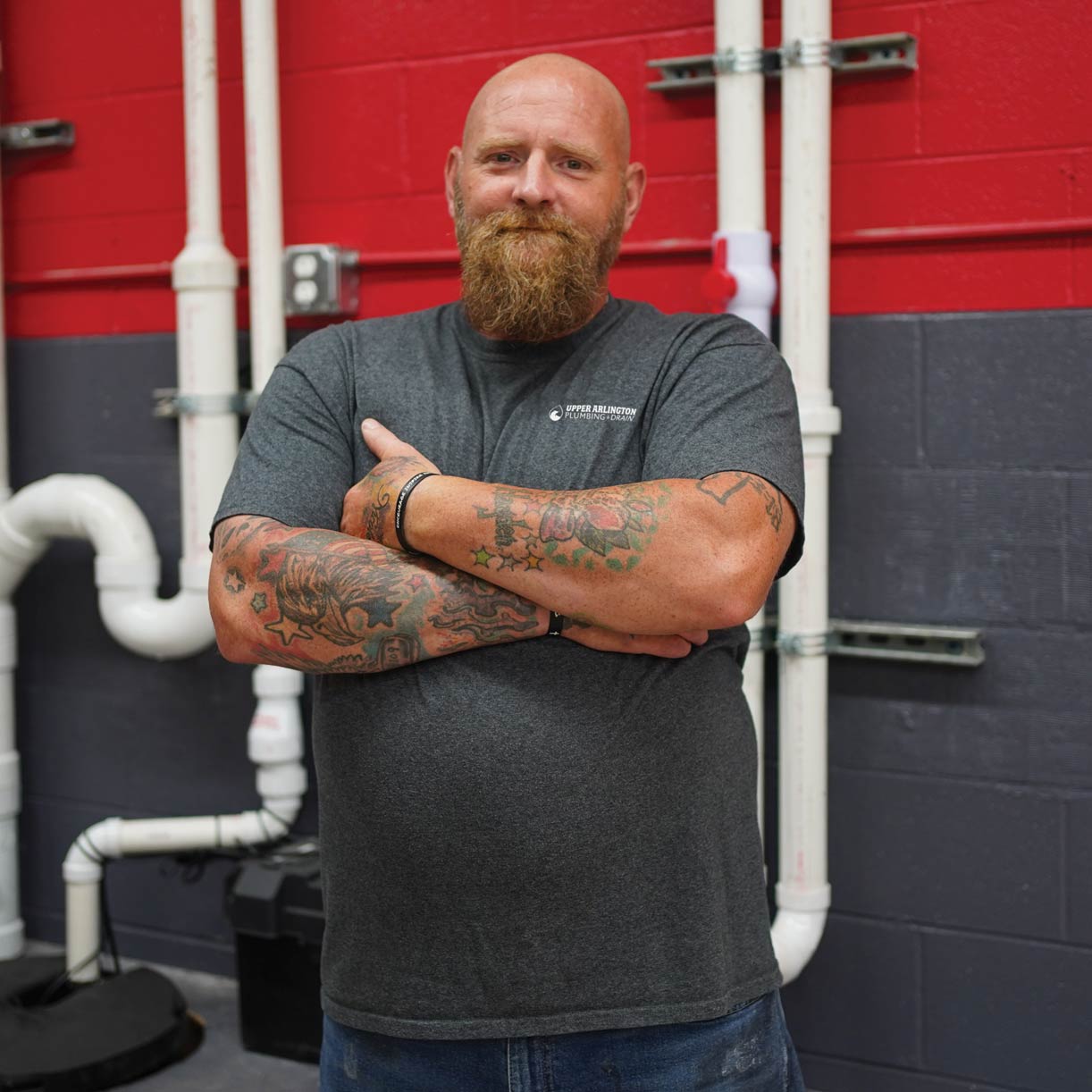 Frequently Asked Sewer, Drain, & Excavation Questions
Do you need a "repair plumber near me," a "plumbing maintenance expert near me" or a "handyman plumber near me" in Upper Arlington, Greater Columbus, or surrounding areas? If so, you are definitely in the right place! We are Central Ohio's #1 plumber. 
If you have a residential or commercial plumbing related need or concern, don't delay in calling Upper Arlington Plumbing & Drain today! 
What is sewer and drain cleaning?
Your drain's job is to transport wastewater from your home or building out to the sewer. Every home and commercial property that has a plumbing system has pipes and drains. These pipes and drains connect toilets, sinks, bathtubs, plumbing appliances and showers to the sewer line. Because there are several pipes and drains running throughout the home or building, they can get clogged at any point. If you have any sort odors, gurgling sounds, or slow flow in your drainage system, it usually indicates the need for sewer services and/or drain cleaning services. Usually, this is something a homeowner or business owner is unable to do on their own. Because of this, it is necessary to find a licensed and trained plumbing expert to clean your sewage lines and drains. 
Do most homes have a sewer cleaning drain?
Every home should have a sewer cleaning drain or sewer clean out. Nevertheless, unfortunately, some houses don't. Of those that do, often those lack one that's sufficient. Our licensed sewer experts at Upper Arlington Plumbing & Drain can provide the installation of extra clean-outs if necessary, and inside the recommended locations. Whether your sewage cleaning drain has problems, or if your property doesn't have one, call us at Upper Arlington Plumbing & Drain to arrange for an expert to locate and install one. 
Do all houses have sewer cleanouts?
Sewer cleanouts aren't always installed in every home, as we noted above. However, they should be in every home as every home needs one. Sewer cleanouts are an essential part of the plumbing system and waste disposal system. Homeowners should know where the sewer clean-out is located in case there's an issue. When there is an issue with the sewer, cleanouts are the access point for finding the problem. They also offer overflow for the area. In order to gain access to sewer pipes with their auger, a plumbing expert uses the sewer cleanout as well. Whenever a plumber goes into these cleanouts, they insert their video inspection camera to have a clear look at what is causing the problem.