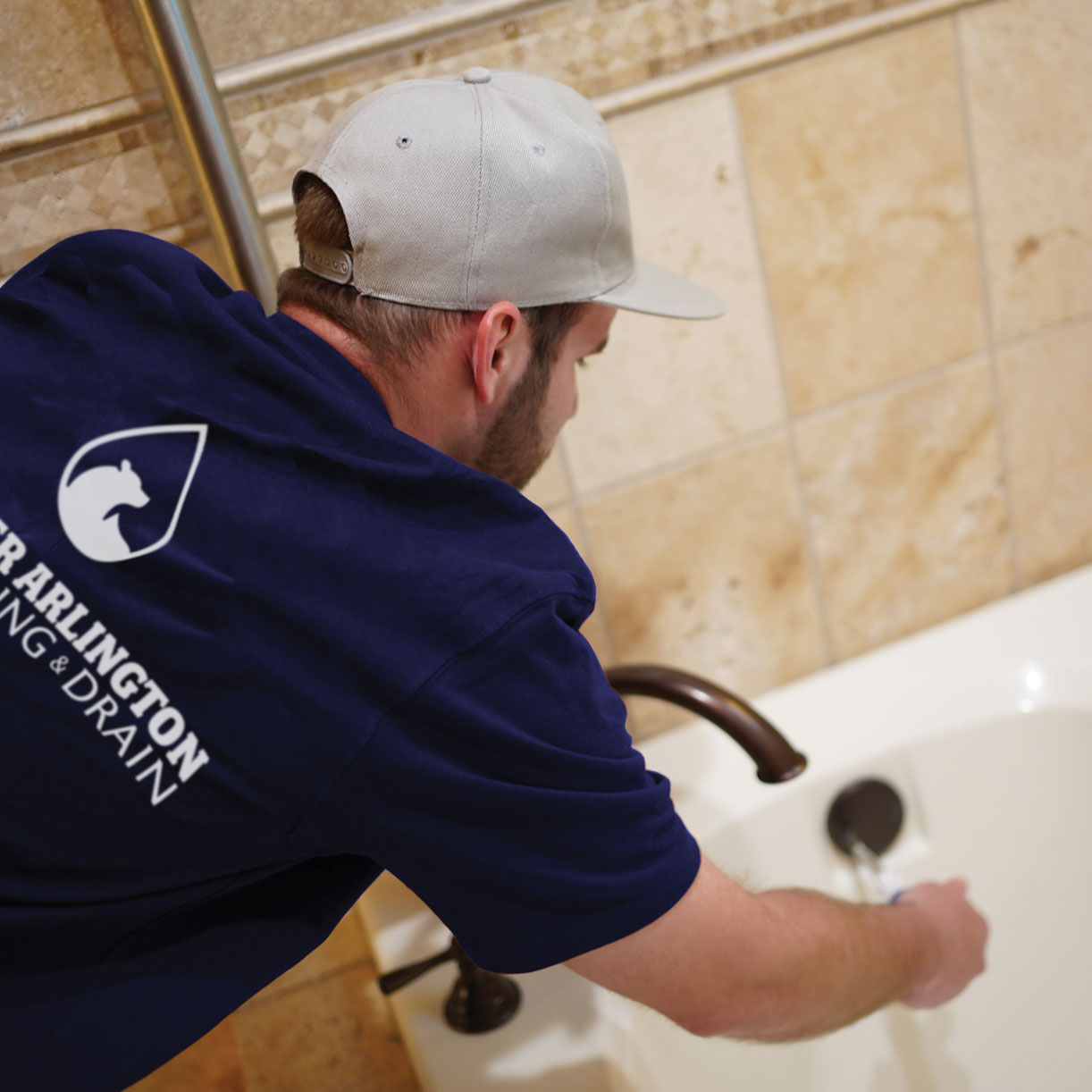 Bathroom Repair, Maintenance & Installation Services in

Upper Arlington

, OH
Upper Arlington Plumbing & Drain offers bathroom repairs, bathroom maintenance and bathroom installation services for homeowners and commercial customers throughout Central Ohio. Whether you need to install a new bathtub, replace your shower, install a toilet, repair your bathroom surrounds, install bathroom tile, replace a sink, install a vanity, replace bathroom flooring or something else, you need a bathroom professional that offers superior products and services in a timely manner. 
Our residential and commercial bathroom experts at Upper Arlington Plumbing & Drain offer all types of bathroom repairs, bathroom maintenance and bathroom installation services all year long. We offer bathroom caulking, drywall finishing, drywall repair, toilet repairs, sink repairs, grout work, ceramic tile work and more. Because our bathrooms are a hub of activity, we all need everything to look nice, including our bathroom fixtures and floors, bathroom walls, bathroom vanities and plumbing-related equipment. Because of this, bathroom work should be performed by a reputable expert near you who can handle all the work without outside help.  

We're friendly and professional
We'll treat you with respect, and we'll always be on time.

We're knowledgeable and experienced
Our plumbers have years of experience in the plumbing industry, so they can tackle any issue that comes up!

We're honest and reliable
We make sure everything is completed properly before leaving your home or business premises at the end of each day (or night).
Professional Bathroom Repair & Installation in Upper Arlington, Ohio
Whether your bathroom needs repair work performed or a complete makeover, we encourage you to call our bathroom professionals right away. As your local home improvement service in the Greater Franklin County area, we can help install tile flooring, knock out old bathroom walls, repair drywall and install that bathroom vanity you've always wanted at prices you won't find anywhere else. 
From bathroom cabinet installation and sinks to bathroom painting, drywall finishing, ceramic tile installation and more, we at Upper Arlington Plumbing & Drain can do it all. We are Central Ohio's one-stop shop for all types of professional bathroom services. We offer bathroom fan installation, exhaust fan repairs, bathroom ventilation and more. Bathroom exhaust fans are your bathroom's main source of protection from excess moisture and the mold and mildew it is known to cause. Because of this, we can remove your old bathroom fan and install a new one quickly and affordably to help you keep your bathroom protected and keep humidity and moisture at bay. We also inspect your bathroom's vents and fans for mold as well and, if necessary, replace bathroom vents with new tubing. We can also help you choose the right type of bathroom fan, as well. As a member of the Five Star Plumbing Group, we at Upper Arlington Plumbing & Drain have access to not only the best plumbers in the Central Ohio area, but also a team of master electricians and HVAC technicians who can help you with any and all home service needs.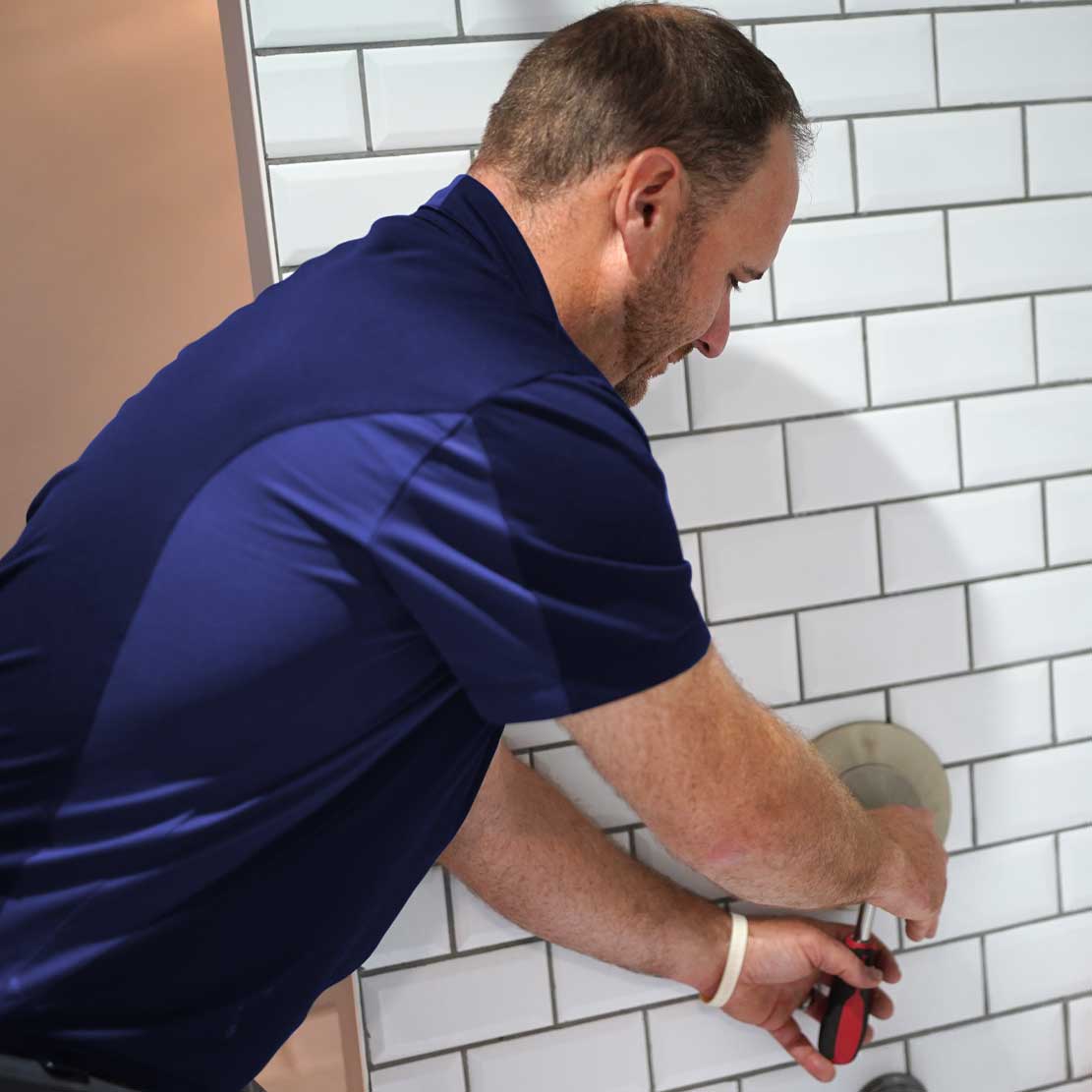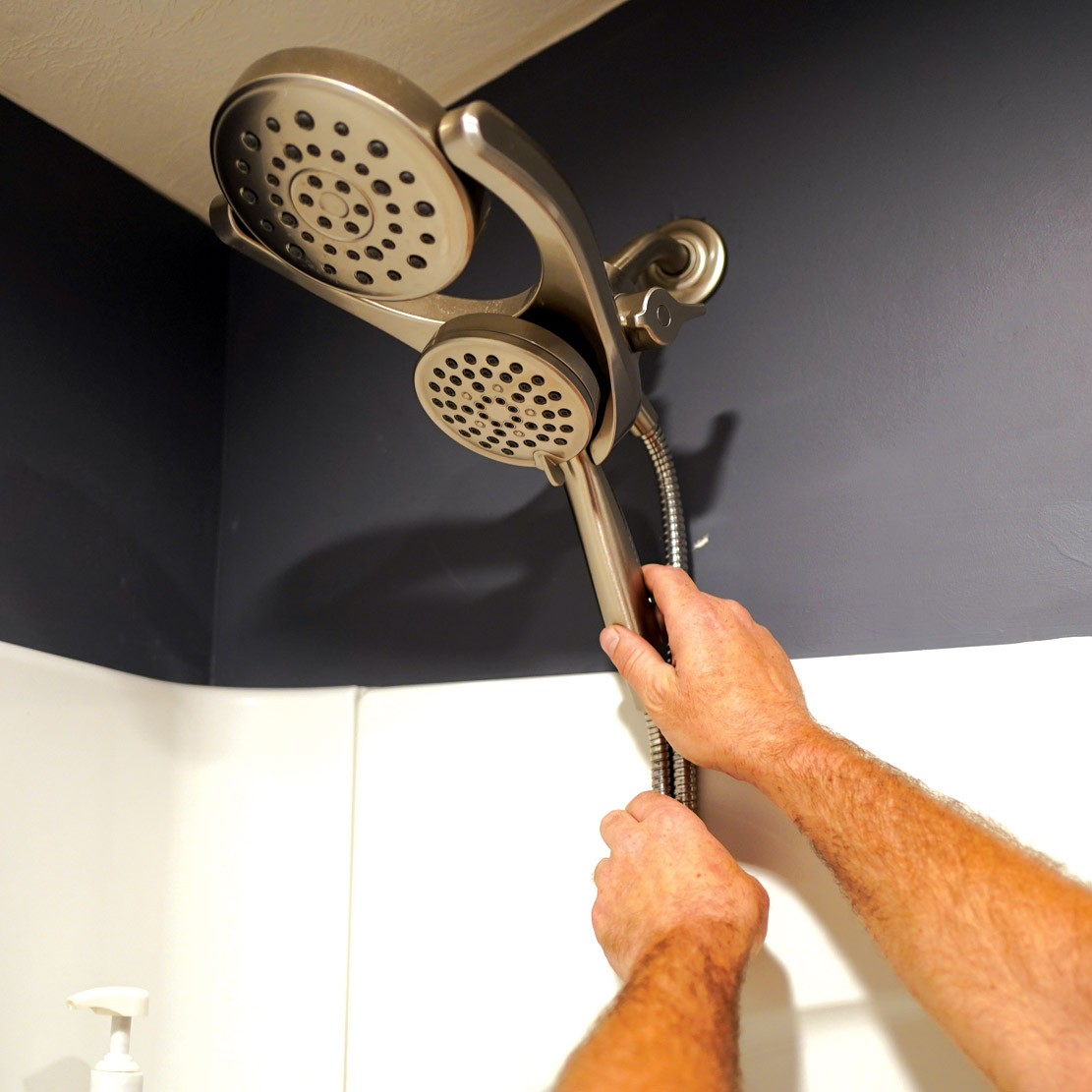 Frequently Asked
Bathroom Repair

& Maintenance

 Questions

Do you need a "repair plumber near me," a "plumbing maintenance expert near me" or a "handyman plumber near me" in Upper Arlington, Greater Columbus, or surrounding areas? If so, you are definitely in the right place! We are Central Ohio's #1 plumber. 

If you have a residential or commercial plumbing related need or concern, don't delay in calling Upper Arlington Plumbing & Drain today! 
What are the most commonly replaced toilet parts?
If you're wondering what the most commonly replaced toilet parts are, they would be:
Toilet flapper: The flapper is a rubber or plastic part that sits inside the flush tank. When you push down on it, water rushes into the tank and fills it up. When you let go, a chain attached to the bottom of your toilet handle opens up (or "flaps") and lets the water pour out into your bowl.
Toilet flange: This is a rubber gasket that seals between your toilet's base and flooring so that water doesn't leak out when someone uses your bathroom. It can wear out over time and need replacing if not replaced soon enough!
Toilet fill valve: This part regulates how much water flows into your toilet bowl when someone pushes down on their lever handle located near their feet by sending them signals through electrical wires connected between this valve device under gravity pressure from incoming flow from household supply lines.
Why should I remodel my bathroom?
If you're thinking about remodeling your bathroom, it's for one of the following reasons:
To increase the value of your home

To improve the look and feel of your home
To update your bathroom to current standards (for example, by adding a walk-in bathtub or changing the layout)
To improve the functionality of your bathroom (for example, by enlarging an existing shower)
To improve energy efficiency in older homes (by installing newer fixtures)
Does Upper Arlington Plumbing & Drain ever work with subcontractors?
When you hire Upper Arlington Plumbing & Drain, you will be dealing directly with us. This allows for quick communication and ensures that your project is completed to your satisfaction. In fact, many of our satisfied customers have told us that they would rather deal with one company than a subcontractor because they didn't have to worry about getting different contractors in and out of their home for each part of the job.
Subcontractors are also known as sub-contractors or third-party vendors (TPV). They are hired by another company to help complete jobs when either the primary contractor does not have enough resources or experience on hand to complete a certain type of task. We're proud to say that we have all the expertise necessary to see your project through from start to finish.
24/7 Emergency Plumbing Experts in Upper Arlington, Ohio
Are you trying to find an "emergency plumber near me?" or "emergency plumbing services near me" in Upper Arlington, Greater Columbus, or surrounding areas? If so, you are in the right place. You need to call the 24/7 emergency plumbers at Upper Arlington Plumbing & Drain! There is always a live plumbing expert answering our local phone lines here in Upper Arlington as we are open 365 days a year around the clock. 
No matter what sort of plumbing-related problems you're dealing with, our fast plumbers at Upper Arlington Plumbing & Drain are on call 24 hours a day. We offer emergency plumbing services for both residential customers and commercial customers. We offer the full spectrum of emergency plumbing services including toilet repair, gas leaks, flooding services, unclogging drains, leak repair, toilet clogging, water heater leaks, water damage clean-up, gas line repairs, water damage repairs, bathroom restorations, drywall repairs, emergency water heater repairs, & much more.   We also service all brands including, Bradford White, Sterling, Moen, Navien, BlissTubs, American Standard & more!